Shank 2 Getting Better Controls, Online Co-op, Combat System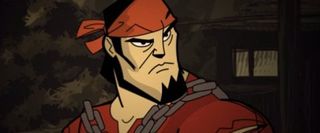 If you thought the original Shank was a top-notch Xbox Live Arcade title, then you'll be pleasantly surprised to know that Shank 2 will top the top-notchness of the original by a fair degree. Klei Entertainment's CEO, Jamie Cheng, shared a few thoughts and a lot of information about the upcoming side-scrolling sequel to the smash-hit indie game that rocked Xbox Live, PSN and PC last year.
Speaking with XBLA Fans, Jamie stated that…
Cheng also mentions that co-op has been revamped this time around supporting more than just the standard local co-op campaign. In Shank 2 players are able to go online now and team up with a buddy to play through the game or partake in the new Survival mode where two players will take on wave-after-wave of increasingly difficult enemies.
The control scheme has also been reworked, mimicking shooters more like Metal Assault or standard 360 side-scrollers, with the right-analog to dodge, the digital pad used for movement and 360 degree aiming for the shooting mechanics. Also, 'X' is no longer to pick stuff up.
Shank 2 is scheduled for release early in 2012. You can check out the entire interview over at XBLA Fans.
Your Daily Blend of Entertainment News
Staff Writer at CinemaBlend.