Sony Announces 12 New Indie Titles For PlayStation Consoles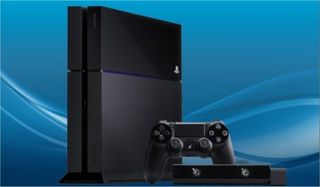 Apparently someone forgot to tell Sony that E3 is only about a month away, as the publisher yesterday announced another 12 indie games will be coming to the PlayStation 3, PlayStation 4 and PlayStation Vita later this year. Kinda makes you wonder what they'll have left to announce during this year's big press conference, huh?
In case you don't keep up to date with all things PlayStation via their blog or Twitter feed, Sony unleashed a typhoon of new game announcements Wednesday afternoon, putting the spotlight on another dozen indie titles heading to various consoles. The publisher has said for over a year now that it plans to make PlayStation consoles a new home for all things indie and, especially considering these latest announcements, it looks like they are standing by their word.
As far as timing goes, this actually seems to fit in with the upcoming calendar quite nicely. By announcing these titles when nothing else major is going on, it gets gamers talking about this deluge of new content before it has to compete with all of the other big news coming out of E3. Sony has also stated recently that it has an absolutely packed E3 presentation lined up and, announcing a bunch of games now, this will allow them to focus on even more new titles at E3. They'll probably cram all of these indies into a montage, sure, but now they won't have to take time out of the program to talk about each one.
If you want to see a trailer for each and every single one of these newly announced games, then head on over to the PlayStation Blog. They've pulled everything together into a nice round-up post. Otherwise, here's the rundown…
Apotheon is a unique-looking 2D action title that's themed after the art style of ancient Greek pottery. It'll be coming to the PS4. Also hitting the PS4, as well as the Vita, is the Metroidvania 2D action game, Axiom Verge.
Chasm will bridge the running genre with an RPG on the PS4 later this year while Don't Starve: Reign of Giants will continue the story of man versus the elements (and monsters) on the same console.
Drifter is a free-flying space trading game heading to the PS4 and Vita while Escape Goat 2 brings four-legged dungeon spelunking to the PS4.
Both Ironclad Tactics and Jamestown+ will be hitting the PlayStation 4 this year with the former being a turn-based strategy combat game set during the American Civil War and the other being a vertically-scrolling shooter set on British colonial Mars.
Another two games bound for the PlayStation 4, Nidhogg allows two players to square off in a crazy fencing competition while Skulls of the Shogun: Bone-A-Fide Edition will put your turn-based strategy combat skills to the test.
Finally, an updated version of Spelunky is heading to the PS4 while Starwhal: Just the Tip brings its bizarre mix of multiplayer melee combat and fishy swordplay to the PS3 and PS4.
Staff Writer for CinemaBlend.