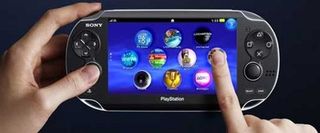 Sony is optimistic about the long-term potential of their latest handheld, the PlayStation Vita. SCEA's vice president of hardware marketing, John Koller, believes that the Vita will have as much staying power as their consoles.
"We're in year one, so we'll be supporting it for some time. But yeah, it does have its own 10-year life cycle," Koller told IGN. "All of our platforms do… it's a marathon, not a sprint. We expect long-term success from all our platforms."
Sony previously stated that the PS2 and PS3 would have a ten-year lifespan as well. This doesn't mean that they wait 10 years to release a successor. The PS3 arrived about six years after the PS2. However, the PS2 was still sold in stores during the PS3's opening years and supported with new software. Presumably the PS Vita's successor would be released well before that handheld marks its ten-year anniversary.
Gamers can seamlessly switch between playing certain games on the PS3 and PS Vita. This Cross Play is one of the most impressive features of the handheld. Presumably it will supported by the PS3's successor as well, if Sony intends for this device to have longevity.
The PS Vita stands out in the mobile gaming market due its impressive hardware. In addition to being able to render HD graphics, it has two cameras, a rear touchscreen and touchpad screen. This almost seemed like overkill when Sony first revealed the device but the upside to cramming so many features into the device is that it might be more future-proof than its competitors.
The Vita's lifespan will ultimately depend on sales, though. Sony needs to convince players that the device can offer a better gaming experience than their iPhone. This fall's software lineup, which includes Assassin's Creed 3 Liberation and PlayStation All-Stars Battle Royale, may be able to make that case.
Your Daily Blend of Entertainment News
Staff Writer at CinemaBlend.