Soul Reaver Reboot Possibly In Development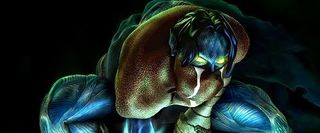 Crystal Dynamics might have another reboot in the works besides Tomb Raider. A new report suggests that they're going to restart the action series Legacy of Kain and will announce this new project soon.
The series started with Legacy of Kain: Blood Omen, first released for the PSOne in 1996. Players took on the role of Kain, a slain nobleman who becomes a vampire in order to get revenge. By the end of the game, he's the most powerful being in the world. The next two games in the series, Soul Reaver and Soul Reaver 2, put players in the shoes of a former Kain acolyte named Raziel. After battling it out for a couple games, the two teamed up in Legacy of Kain: Defiance.
VG247's report suggests that this reboot will be a Soul Reaver game. Crystal Dynamics was planning to announce the game at this year's E3. There's some doubt as to whether that'll happen, though.
The Soul Reaver reboot is said to have a new art style. Defiance was released way back in 2004 so you have to expect some difference in the visuals. Still, I hope they don't change Raziel's appearance too much. I always liked his "Nightcrawler with a scarf" look.
Crystal Dynamics and parent Square Enix have yet to comment on this report. Still, a Soul Reaver reboot seems very likely. Square Enix has developed a taste for resurrecting successful properties. They revived Deus Ex last summer and they plan to publish Tomb Raider, Thief and Hitman games in the future.
Your Daily Blend of Entertainment News
Staff Writer at CinemaBlend.