State Of Decay PC Version, Title Update 3 Detailed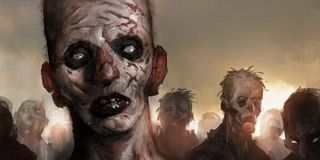 During a livestream on Twitch.TV, Undead Labs outlined the future of their open-world zombie game State of Decay. They provided details on the PC version as well as new changes coming to the original Xbox Live Arcade edition.
The PC version of State of Decay will feature many of the standard improvements you'd expect from a port to that platform. Decay will feature enhanced graphics with a higher resolution and better framerate. These aren't trivial changes; the Xbox Live Arcade version has many framerate hiccups, especially in high-action situations. It's great that Undead is addressing those issues.
Undead Labs says that the game won't have different content or features than the XBLA counterpart, though. It also won't come with modding tools due to time constraints on the project. However, Undead has "no objection to mods" so they're excited about what the player community will build.
Decay will be released on PC by the end of the year. The game will be available through the Steam Early Access program, which allows Steam users to buy a game prior to its release and participate in the testing. The test build of Decay will be controller-only, but the release version will also have keyboard/mouse support.
While they prepare the PC version, Undead is also working on Title Update 3. TU3 will include one of the most requested features of the game: players will be able to bring NPC's along on missions. That should make certain missions a whole lot easier.
Two popular requests won't be included in TU3, though. The first is being able to toss rucksacks into vehicles. Undead says that that feature might be added in the future, though. The other requested item, sniper scopes, won't be happening at all because of the limitations of the game.
"Brant says, short version, zoomable sniper scopes aren't possible because of the way the game loads," Undead Labs said. "The whole map doesn't load at once, just the bit you're actually in. Stuff that is far away loads in at a very low resolution if it loads at all. In other words, what you saw through a scope would be ugly as sin, and if you shot the blocky low res thing, the game might not be able to register it as a kill. Thus, no true sniper zoom in State of Decay."
Undead Labs previously promised to add a sandbox mode to the game. During the livestream, they explained how this game mode would work. In a sandbox game, you build a community of survivors without any story missions. Once you've stripped the world dry of supplies, you can start over with a portion of your community. However, in the second playthrough, you'll face more zombies and a higher difficulty level.
The first patch notes for Title Update 3 will be released sometime this week. Additional information on the sandbox mode will be released in a matter of days as well.
Staff Writer at CinemaBlend.
Your Daily Blend of Entertainment News
Thank you for signing up to CinemaBlend. You will receive a verification email shortly.
There was a problem. Please refresh the page and try again.