State Of Decay Sells 1 Million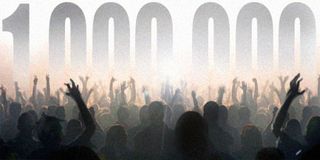 Undead Labs' open-world zombie game State of Decay has hit another sales milestone. Today the Seattle-based developer revealed that over a million copies have been sold across the Xbox 360 and PC.
State of Decay takes place in the Trumbull Valley. After the outbreak of a mysterious virus, the towns and countryside in the valley are now crawling with zombies. The player must lead a group of human survivors. After establishing a base, they have to protect it from the undead and keep it well-supplied. Supplies are finite and survivors can die permanently so players have to move quickly to find a way to escape the valley.
Decay launched on Xbox Live Arcade on June 5th. The game was an immediate hit, selling over 500,000 copies in its first week.
"As we said at the half million mark, we are humbled by your continuing support and enthusiasm for the ideas in State of Decay," says Undead Labs. "Your encouragement drives us to keep working and keep improving. You got us here with your energy, your feedback, and your telling your friends about us. We thank you from the bottom of our hearts and brains."
Last month, Undead Labs released the game on PC through Steam Early Access. The PC version features higher resolution graphics and a higher framerate than its 360 counterpart. They're currently working to add keyboard and mouse support to the PC version and fix up any bugs they find. PC gamers can spend $19.99 and get access to the beta version of the game as well as the final version when it's available later in the year.
Undead Labs is also developing a DLC pack for State of Decay. The DLC, entitled "Breakdown," provides a sandbox-like mode for the game. Players can build up their base without worrying about completing story missions. Once they've stripped the valley of supplies, they can start over in a fresh game world with harder enemies.
"We're so close to having some news about our first DLC pack that we're going to go ahead and offer State of Decay: Breakdown as a prize in our One Million Celebration," Undead says.
They encourage players to head to this forum thread and provide your favorite memory of the game. Five players will be chosen at random to receive free Breakdown codes. Ten other players will receive other related swag.
Image 1 of 6
Your Daily Blend of Entertainment News
Staff Writer at CinemaBlend.
Your Daily Blend of Entertainment News
Thank you for signing up to CinemaBlend. You will receive a verification email shortly.
There was a problem. Please refresh the page and try again.