Syndicate Could Never Have Lived Up To Expectations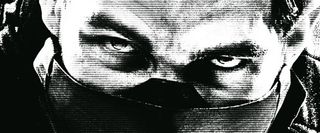 Starbreeze Studios' negative outlook for Syndicate in regards to commercial performance was evidenced by the developer laying off 25 employees following the reboot's completion. Their expectations became solidified when the first-person shooter, published by Electronic Arts, sold just 34,000 copies during its launch week. The studio's head has now talked about the performance of Syndicate in regards to how some player's expectations could have never been met.
"Sales? What can I say? So many things depend on whether sales are good or not good. And it can always be better, right? You always want it to be better," said the company's president and CEO, Mikael Nermark to Joystiq.
"Personally, I've never been satisfied with any games I've worked on. I never play my own games. I was brought into Starbreeze two and a half years ago, and the first year I worked on other things than on production. But what I saw coming out of this long production time, I'm proud of what we did at Starbreeze."
Nermark continued further to compare Syndicate to "those really high production value, high budget productions" to which he believes have a more straightforward experience in receiving higher critical acclaim. According to Nermark, while such games have an easier time in achieving more favorable review scores, he believes Syndicate ultimately delivered on the innovative front, in addition to implementing a new aspect for the FPS genre via the form of truly cooperative play."
"The co-op part is fantastic to me I think it's a lot of fun to play. I think it may be too hard. I'm one of those guys that wants it harder, harder, harder, right? So I think we made it maybe too hard, and we didn't really ... we should've thought about the player more. It's a game made for you to play with your friends, who you really know, 'cause it's truly a cooperative play, rather than just jump in and play alongside each other."
Despite the array of alterations made to Starbreeze with fans originally upset it didn't stay true to the original's roots, Nermark said he was always aware of the fanbase but stated it just could have never lived up to some people's expectations: "Syndicate comes with a lot of expectations. Such a great brand, such a great franchise. I don't think we could've ever lived up to some people's expectations."
"I love the original! When I got into the industry way back, RTS and that kind of game were my kind of game," Nermark concluded. "But you always wanna add your touch to it, you wanna make it your game even though it's built on a great franchise. So I think that's hard. Overall, we're happy."
Nermark recently expressed his thoughts on how AAA games are too similar to each other.
Your Daily Blend of Entertainment News
Thank you for signing up to CinemaBlend. You will receive a verification email shortly.
There was a problem. Please refresh the page and try again.