TGS 2009: Splinter Cell Conviction Release Date Announced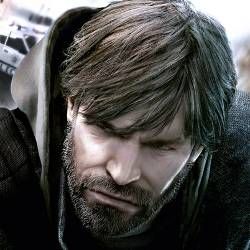 Ubisoft decided to share one valuable piece of information with gamers at this year's Tokyo Game Show: the release date for Splinter Cell Conviction. It's set to arrive on the Xbox 360 and PC on February 23rd, 2010.
Conviction, the latest installment in the long-running stealth series, once again stars Sam Fisher. He's left the shadowy agency he worked for in order to investigate the death of his daughter. He won't have as many fancy gizmos to rely on or regulations to restrict him so he'll be taking a much more brutal, low-tech approach to his mission.
Conviction was originally slated to arrive during the holiday season. However, this summer Ubisoft decided to push several of its games' release dates back, citing "long term interests."
Staff Writer at CinemaBlend.
Your Daily Blend of Entertainment News
Thank you for signing up to CinemaBlend. You will receive a verification email shortly.
There was a problem. Please refresh the page and try again.