Time Crisis Razing Storm Pre-Launch Media Blowout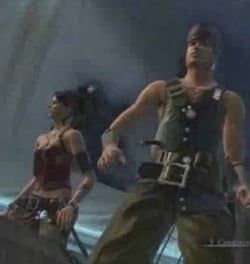 Four new trailers have become available for the upcoming Time Crisis Razing Storm, featuring some silly Kraken boss fighting and an even sillier car crash through a marketplace. Nevertheless, this is the kind of ridiculous action-packed stuff that most teenage boys find exhilarating in the world of video games, and Razing Storm lays it on thick.
Three out of the four trailers focus on the pirate battling gameplay mode, with two players blasting through hordes of undead, zombie pirates and other ghastly oddities in the Deadstorm Pirates mode. The game also comes fully packed with an alternate Time Crisis 4 Arcade Version, as well as a full-on first-person shooter competitive multiplayer mode for up to eight players.
You can check out the four new trailers below, or visit the Official Namco Bandai Website to learn more Time Crisis: Razing Storm for the PS3. The game is set for release on October 19th.
Staff Writer at CinemaBlend.
Your Daily Blend of Entertainment News
Thank you for signing up to CinemaBlend. You will receive a verification email shortly.
There was a problem. Please refresh the page and try again.