Ubisoft's uPlay DRM Security Flaw Leaves Gamers Open To Hackers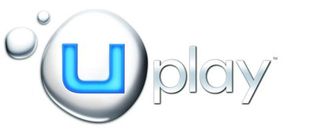 (Update: According to a post on Neogaf, uPlay has been updated today and the rootkit exploit has been patched.)
As if you needed an added reason to hate DRM -- the only security prevention method that hinders legit consumers and rewards pirates -- Ubisoft's uPlay client has been put under the microscope and it turns out that there's a security loophole that makes gamers very vulnerable to a number of exploits. Of course, gamers with pirated copies of Ubisoft titles are 100% safe.
GameIndustry.biz is reporting on the incident that was discovered over at SecList. According to a security engineer named Travis Ormandy, he ran into the uPlay problem while on vacation, saying...
His findings were later tested and re-tested by a number of other professionals, and according to CVG the uPlay browser's susceptibility to malware is quite high, however an IT expert states that a rootkit is not exposed.
The best bet for now is to disable the uPlay browser until Ubisoft gets it fixed, however a lot of gamers across the interwebs believe that Ubisoft probably won't fix it since they think 90% of PC gamers are pirates. In this regards, I'd have to suggest that people do pirate Ubisoft games in order to protect their PCs from hackers.
A list of Ubisoft's PC games that are affected by the uPlay browser and potentially puts your PC at risk are listed below. Can we finally get rid of DRM now or do we need more class-action lawsuits?
Assassin's Creed II
Assassin's Creed: Brotherhood
Assassin's Creed: Project Legacy
Assassin's Creed Revelations
Assassin's Creed III
Beowulf: The Game
Call of Juarez: The Cartel
Driver: San Francisco
Heroes of Might and Magic VI
Just Dance 3
Prince of Persia: The Forgotten Sands
Pure Football
R.U.S.E.
Shaun White Skateboarding
Silent Hunter 5: Battle of the Atlantic
The Settlers 7: Paths to a Kingdom
Tom Clancy's H.A.W.X. 2
Tom Clancy's Ghost Recon: Future Soldier
Tom Clancy's Splinter Cell: Conviction
Your Shape: Fitness Evolved
Your Daily Blend of Entertainment News
Staff Writer at CinemaBlend.
Your Daily Blend of Entertainment News
Thank you for signing up to CinemaBlend. You will receive a verification email shortly.
There was a problem. Please refresh the page and try again.