The Unfinished Swan Leads PSN Sales For January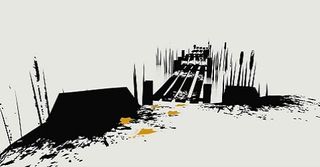 January was a big month for the PlayStation Network with artsy exploration game, The Unfinished Swan taking the crown for top PSN/PS3 game to be sold throughout the month.
Sports titles NBA 2K13 and NHL 13 led the DLC charge with Grand Theft Auto: San Andreas taking the crown for PS2 classics. That should come as no surprise, considering that many modern gamers have yet to take on the city of San Andreas and, with more and more news coming out concerning upcoming GTA V, gamers are more eager than ever to get in some good old fashioned crime on an epic scale.
Final Fantasy titles once again dominated the PS1 Classics collection, which we'll probably see a repeat of next month seeing as how Square Enix recently kicked off its 25-year anniversary, discounting the vast majority of their Final Fantasy titles by 50 percent for the next two weeks.
Here are the top five performers for each category across the PlayStation Network for January. For more details, drop by the PlayStation Blog.
PS3/PSN Games
1. The Unfinished Swan
2. LittleBigPlanet Karting
3. Earthworm Jim HD
4. Journey
5. Jak and Daxter: The Precursor Legacy
PS Vita Games
1. Earth Defense Force 2017 Portable
2. Persona 4 Golden
3. Oddworld: Stranger's Wrath HD
4. Plants vs. Zombies PS Vita
5. Sound Shapes
PS3 Add-ons
1. NBA 2K13 10,000 VC Pack
2. Call of Duty: Black Ops II Season Pass
3. NBA 2K13 5,000 VC Pack
4. NHL 13 Premium Gold Jumbo
5. NHL 13 Season Ticket Premium Gold Jumbo
PS2 Classics
1. GTA: San Andreas
2. Psychonauts
3. Bully
4. GTA: Vice City
5. Midnight Club 3 DUB Edition Remix
PS1 Classics
1. Final Fantasy VII
2. Final Fantasy IX
3. Legend of Dragoon
4. Crash Bandicoot
5. Final Fantasy VIII
PSP Games
1. UNO PSP
2. Corpse Party: Book of Shadows
3. Grand Theft Auto: Vice City Stories
4. Monster Hunter Freedom Unite
5. NBA 2K13 PSP
PS Minis
1. The Impossible Game
2. Monopoly
3. N.O.V.A.
4. Jetpack Joyride 150K Coins
5. Carnivores: Dinosaur Hunter
Your Daily Blend of Entertainment News
Staff Writer for CinemaBlend.