Unofficial Forza Horizon Vehicle List Released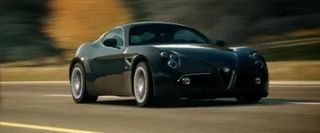 Playground Games hasn't said much about Forza Horizon thus far. However, they have showed off many of the game's vehicles through press interviews, the trailers, and E3 demos. Fans are compiling a list of the vehicles confirmed thus far.
Horizon is the first game in the series not developed entirely by Turn 10 Studios. While Turn 10 will still be working on the game, Playground Games is heading up the project. Playground's staff is made up of former employees of Ubisoft Reflections and Criterion Games, the studios responsible for the Driver and Burnout series.
This game is a dramatic break from previous Forza games. It has more of an open-world feel to it. Players can drive around the game world and challenge A.I. drivers that they encounter along the open road. Players progress by collecting Speed Points, a currency awarded for skillful driving, inflicting property damage and winning races.
Like its predecessors, Horizon will give players a large selection of vehicles to choose from. Only a few dozen have been confirmed so far, and they're listed below. For images and videos of them, head to the Forza forums. Forza Motorsport 4 shipped with 500 vehicles so, assuming that this game offers a comparable amount, there are plenty more vehicles to be announced. I imagine that the ever-vigilant fan base of the game will add each of them to that forum post as they're revealed.
As the vehicle list mentions, there's at least one airplane in the game. Apparently there's an event where you race a Boss Mustang against a World War 2 fighter. The idea reminds me of a scene from that crappy movie Iron Eagle.
Horizon will launch exclusively on the Xbox 360 on October 12th.
Abarth
Alfa Romeo
Aston Martin
Audi
Bentley
2012 Bentley Continental GT
BMW
1973 BMW 2002 Turbo
1991 BMW M3 E30
2008 BMW M3 E92
2012 BMW M5 F10
2011 BMW 1 Series M Coupe
Bugatti
Cadillac
2011 Cadillac CTS-V Coupe
Chevrolet
2010 Chevrolet Corvette Grand Sport (With top down)
Dodge
Ferrari
2009 Ferrari California
2010 Ferrari 458 Italia
1957 Ferrari 250 TR
2011 Ferrari 599 GTO
1995 Ferrari F50 - Alternative image
1964 Ferrari 250 GTO
Ford
2005 Ford GT
1970 Ford Mustang Boss 409
Gumpert
2010 Gumpert Apollo Sport
Honda
Lamborghini
2010 Lamborghini Murcielago LP670-4 SV
1988 Lamborghini Countach LP5000 QV
Lancia
1974 Lancia Stratos HF Stradale - Alternative image
Lexus
Lotus
2006 Lotus Exige Cup 240
2009 Lotus 2-Eleven
Maserati
2010 Maserati GranTurismo S
Mazda
2010 Mazda MX-5 Superlight
1997 Mazda RX-7 FD
Mercedes-Benz
2009 Mercedes-Benz SL65 AMG Black
McLaren
Mitsubishi
2008 Mitsubishi Lancer Evo X GSR
Nissan
2002 Nissan Skyline GT-R V-Spec II R34
2010 Nissan 370Z
Mosler
Pontiac
1977 Pontiac Firebird Trans Am
Radical
Renault
1980 Renault 5 Turbo
2010 Renault Megane RS 250
2009 Renault Twingo Sport Cup
Saleen
SRT
Toyota
Traffic cars:
???? Audi A4 Avant
2004 Chrysler PT Cruiser
2011 Ford SVT Raptor
2010 Ford Taurus SHO
2011 Toyota Prius
???? Toyota RAV4
???? Toyota Camry
2004 VW New Beetle
Planes:
Staff Writer at CinemaBlend.
Your Daily Blend of Entertainment News
Thank you for signing up to CinemaBlend. You will receive a verification email shortly.
There was a problem. Please refresh the page and try again.