Wanted: Weapons Of Fate PC Demo Now Available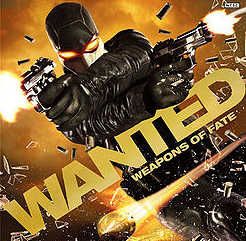 Third-person shooter Wanted: Weapons of Fate was released to stores today for the PS3, PC, and Xbox 360. PC owners can now make an informed decision of whether or not to buy it because the demo for their platform was released today as well.
Like the Xbox 360/PS3 demo released earlier in the month, the PC demo should contain the "Fear Of Flying" level from the full game. It's 843.2 MB in size and should get you acclimated to the basic mechanics of the game, like curving your bullets. You can find it on major download sites such as AtomicGamer.
Rather than being a direct adaptation of the film Wanted, Weapons of Fate is actually a direct continuation of the storyline. It starts a mere five hours after the film ends, in fact. Fate was developed by GRIN, the folks who are also working on the Terminator Salvation game.
Staff Writer at CinemaBlend.
Your Daily Blend of Entertainment News
Thank you for signing up to CinemaBlend. You will receive a verification email shortly.
There was a problem. Please refresh the page and try again.