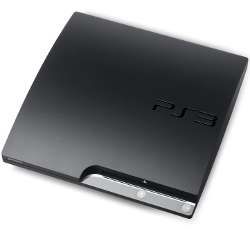 While many were thrilled by today's announcement of a slimmer, cheaper PS3 model, others were disappointed that it wouldn't have backwards compatibility. According to Sony, the reason the PS3 Slim won't play PS2 games is that it's just not a big priority for PS3 owners.
"Now that we're at a point where we're three years into the lifecycle of the PS3. There are so many PS3 disc-based games that are available that we think — and noticed this from our research — that most consumers that are purchasing the PS3 cite PS3 games as a primary [reason]," SCEA director of marketing John Koller told Kotaku.
"And it's not just like 50 or 60 percent. It's well into the 80 or 90 percentile range who are purchasing it for PS3 [games]," added Koller.
Well, yeah. You're not going to buy a PS3 primarily to play PS2 games. The only reason you'd buy a PS3 instead of a PS2 is that you want to play PS3 games and/or watch Blu-ray movies. Backwards compatibility is still a very appealing feature, though, if only because a PS3 that could play PS2 games would eliminate the need to hook up your old PS2 every time you want to revisit, say, God of War 2.
Had Sony implemented this compatibility, though, they might not have been able to reduce the price as much as they did. Furthermore, the PS2 still manages to sell about 100k units a month in the US alone. Rolling out a backwards-compatible PS3 would step on those sales considerably.
Your Daily Blend of Entertainment News
Staff Writer at CinemaBlend.