Xbox 360 Exclusives: Killer Instinct 3 And Perfect Dark Zero 2?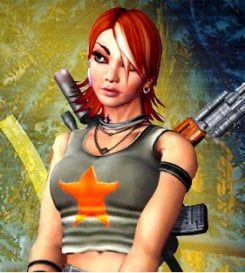 The rumors never die surrounding the two exclusive titles that Microsoft and Rare have planned for the Xbox 360. Given that Sony already rolled out some big name titles for this year, exclusively on the PlayStation 3, it has left a lot of gamers wondering what Microsoft has up the sleeve, and it could be Killer Instinct 3 and Perfect Dark Zero 2.
TheGameReviews.com [via V4VG] are one step closer to turning a rumor into a fact.
It's now very much confirmed that Microsoft's two unannounced, Xbox 360 titles for 2009 happen to be coming out of Rare's studios. It's also been rumored that one of those titles happens to be an online fighter going by the name of Killer Instinct 3. The other game is heavily rumored as Perfect Dark Zero 2. This is only because for one, the original Perfect Dark Zero sucked (Wall Guy, I'm looking at you) and a lot of gamers feel Rare needs to redeem the series with a proper sequel. And two, the Xbox 360 hasn't had a good shooter released since Gears of War 2…and you know, Xbox gamers seem to need shooting games every couple of months or they might throw tacos at their parents.
Anyway, I'm not sure why MS is waiting so long with rumors constantly swelling like a gum bubble filled with saliva, but they seem to be enjoying the less-than-mediocre hype that news such as this is generating.
Your Daily Blend of Entertainment News
Staff Writer at CinemaBlend.