Xbox Live Dying For Xbox, Behold The Alternatives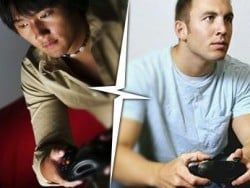 Despite Microsoft killing off support of Xbox Live for the original big black box -- the same console that ushered in great franchises like Forza Motorsport and Halo -- there are still a few alternatives present for those not willing (or can't afford) to upgrade to the Fault-Box 360. And, seriously, who can blame those with reservations after the majority of the 360's lifespan has been plagued with the red rings of death?
Anyway, there's no denying that the Xbox 360 has the best game selection out of the three newer consoles but some gamers may not be ready (or willing) to give up the cache of software titles for the original big black box. So come April 15th whatever few games you enjoyed on Xbox Live for the first Xbox will either have to be left on the shelf or played on the Xbox 360. This is assuming that you have a game that fits within the pseudo backwards compatibility list of the Xbox 360, because unlike the Wii or early PS3 models, the Xbox 360 doesn't support full backwards compatibility. Nevertheless, for those of you who came here for the Xbox Live alternatives you can check them out below. And the best part about the following services is that they're all free...so you don't have to worry about being screwed out of anything if any of them decide to fold in under.
Leaf Network: This is supposedly the best alternative for both Xbox and Xbox 360 gamers who want to play with friends without having to pay for Xbox Live. The service works well for most users but a few people have complained about lag when using it for the Xbox 360. But this list is for people who play online games for the original Xbox, so the 360 lag issue shouldn't be a problem. Unless, of course, you just don't want to pay for Xbox Live anymore.
Leaf Network Official Website.
XBConnect: This is a fairly popular alternative in the underground scene. I personally tried this one out but not with a whole lot of success. Apparently it works well for others after going through a port-forwarding procedure. Honestly, if you don't mind boggling your mind and molesting your time with port connection conundrums then I say go ahead and try this one out for good measure.
Xlink Kai: Out of the three I've had the best luck getting this to work easily enough with a standard cable connection. Don't bother if all you have is a wireless setup…unless, again, you don't mind spending disproportionate amounts of time fiddling around with numbers, befuddling your cognitive functions with silly wireless security settings and ultimately getting your patience raped by frustrating connection issues. Nevertheless, even if you're not technically savvy there are some really good guides on the site for helping newbies get things up and running, so long as you have a wired setup.
Your Daily Blend of Entertainment News
Staff Writer at CinemaBlend.