10 Actors Who Are Really Overdue For An Oscar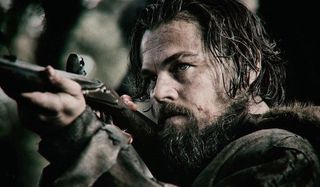 The Academy Awards are the pinnacle prize for professional actors. Winning the award means that you, at least in theory, gave the best performance of a given year. Great actors routinely give great performances, so it's no surprise that many actors have been nominated several times. Probability dictates that if you continue to get nominated, eventually you'll win. However, for some actors, the odds have been against them repeatedly.
To be in consideration for this list an actor must have received a minimum of 3 nominations in any combination of the four acting categories for which the Oscars present awards, they must have never won, and they must still have a chance of doing so. Sadly, Peter O' Toole's eight nominations with zero wins will never be remedied, but for these 10 there's still a chance. So who are the poor souls in Hollywood who are still waiting to hear their names called after a dramatic envelope opening? Read on to find out!
Leonardo Dicaprio - 5 Nominations
We'll start with the elephant in the room, and the one most likely to be removed from this list first. Leonardo DiCaprio received his first nomination for Best Supporting Actor acting opposite Johnny Depp in What's Eating Gilbert Grape in 1994. Since then he's been nominated for Best Actor for Blood Diamond, The Aviator and The Wolf of Wall Street. He's been nominated once again for The Revenant this year so maybe fifth time is the charm. He certainly has the popular vote behind him, but whether that will result in a big win remains a question mark.
Amy Adams - 5 Nominations
Since 2005, Amy Adams has owned the Best Supporting Actress category. Starting with Junebug as her first nomination, she has since put on fantastic turns with roles in films such as Doubt and The Fighter - where we thought she had a great chance of winning. Most recently she was nominated for Best Actress in 2014 for American Hustle, but that didn't wind up happening either. We feel confident this missing award will be fixed sooner rather than later.
Johnny Depp - 3 Nominations
If there was any question as to how eclectic an actor Johnny Depp is, one needs to look no further than the difference between his three nominations for Best Actor at the Academy Awards. His first nod came for his role as slurring pirate Captain Jack Sparrow in Pirates of the Caribbean: The Curse of the Black Pearl, but following that he was up for his role as Peter Pan author J.M Barrie, and then for his part in the musical Sweeney Todd: The Demon Barber of Fleet Street. Exactly what role Depp needs to transform into to make the Academy happy is unclear, but he hasn't found it yet.
Ed Harris - 4 Nominations
Ed Harris probably came closest to walking away with the Oscar in his first go, specifically for his unbelievably fantastic part in Ron Howard's great Apollo 13. Unfortunately that was not to be and now he's sitting at zero-for-four. In the years since that initial nomination, he's seen additional nominations for movies like Pollack, The Truman Show, and The Hours, but he walked away empty handed each time. One more nomination will put him in DiCaprio territory, and then we'll all be asking when Ed Harris will finally get his Oscar.
Edward Norton - 3 Nominations
We need to just give Edward Norton an Oscar right now. He was nominated for Best Supporting Actor for 1997's Primal Fear in his first movie role ever. He probably didn't win it because people expected he'd be nominated again. Now, after additional nominations for American History X and Birdman he still has not won an Academy Award, however. Norton has a long career still ahead of him, likely filled with a whole lot of great movies, but he's still overdue for winning Hollywood's greatest honor.
Glenn Close - 6 Nominations
The word "overdue" may have been invented for Glenn Close. With six nominations, no currently living actor has more nominations without wins than she does. She began her run toward her dubious record with three consecutive nominations for Best Supporting Actress for The World According to Garp, The Big Chill and The Natural from 1983 to 1985. Best Actress Nominations for Fatal Attraction, Dangerous Liaisons and Albert Nobbs followed that. Close is still acting like it's going out of style, so hopefully some future role will take care of this terrible oversight and she'll finally get her Oscar.
Laura Linney - 3 Nominations
Laura Linney is such a great actress that she often seems to overshadow everything else about her films. When an actor receives a nomination for a film it's usually one among several, but the three films that Linney received nominations for - You Can Count On Me, Kinsey, and The Savages - only received a combined total of two nominations in addition to the actress' nods. It seems pretty clear that the Academy of Motion Picture Arts And Sciences really wants to reward Linney for her great work, but just haven't found the right title with which to do so just yet.
Michelle Pfeiffer - 3 Nominations
In the late 80's and early 90's, Michelle Pfeiffer was one of the shining stars in Hollywood. She received back to back nominations in 1989 and 1990 for Dangerous Liaisons and The Fabulous Baker Boys, respectively. Then she added one for Love Field in 1992. While she hasn't received any Academy attention since then, she's continued to put up a solid body of work. It's only a matter of time before the organization recognizes her again.
Warren Beatty - 4 Nominations
While Warren Beatty does have a couple Oscars, winning Best Director award for Reds in 1981, and received the Irving J. Thalberg Memorial Award in 2000 - he has never won the award for acting (despite four bites at that apple). He received his first nomination in 1968 for Bonnie and Clyde and then saw additional nods for Heaven Can Wait, Reds and Bugsy. He has a movie coming out this year where he'll play Howard Hughes and we know the Academy likes nominating for that - just ask Leonardo DiCaprio. Could 2017 be his year? We'll have to wait and find out.
Brad Pitt - 3 Nominations
Like Warren Beatty, Brad Pitt does have an Oscar… just not for one of his performances. As a producer on 12 Years of Slave, he got a statue when the movie won Best Picture in 2014. However, as an actor, he's gone three and out so far. His first nomination came in 1996 for his supporting role in 12 Monkeys. Since then he's seen Best Actor nods for his performances in The Curious Case of Benjamin Button and Moneyball. We know we haven't seen the last of Brad Pitt's nominations, given that he is still very much one of the premiere stars in Hollywood - so the chance of him winning one eventually is pretty high. Until then, he's got another shot at an Oscar this year anyway, thanks to his role as a producer on The Big Short.
Your Daily Blend of Entertainment News
Content Producer/Theme Park Beat
CinemaBlend's resident theme park junkie and amateur Disney historian. Armchair Imagineer. Epcot Stan. Future Club 33 Member.