10 Vicious Quotes From Critics Who Really Hated Batman V Superman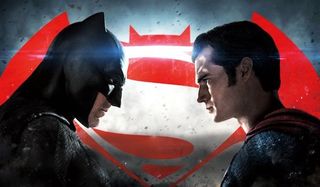 While the initial reaction to Batman v Superman: Dawn of Justice from the world premiere seemed to be strongly positive, that appears to be because the responses were coming from fans. The professional reviews were being held for release on Tuesday and when they hit we began to see a very different picture. Many reviewers didn't like the movie very much. Some reviewers hated it.
When movie studios are promoting their movies in advertisements, they often like to pull quotes from professional reviews to bolster their claims that their movie is great. But then there are the other quotes. The ones that would never make it into a TV ad, and the ones the studio hopes you never see. Here are a few of the most vicious reviews that Batman v Superman: Dawn of Justice has seen.
Bad Bat
While many of the reviews have been complimentary of Ben Affleck's turn as Bruce Wayne/Batman, even if they didn't love the movie overall, that praise has not been universal. Matt Goldberg of Collider had little good to say about the new Caped Crusader.
If he was alone, that would be one thing. However, Tim Grierson of New Republic also has little good to say about that Batman side of Batman v Superman.
The reviews don't get much better from here. Read on!
Son of Sucker Punch
Zack Snyder is a divisive director. Here's made more than a few movies that critics really don't like. One of those that is often railed against is his operatic action film Sucker Punch. When William Bibbiani of Crave Online compares Batman v Superman: Dawn of Justice to that, you know it's not a compliment.
DC/Sucker Punch shared universe. Confirmed?
Tell me How You Really Feel
There's a lot that goes on in Batman v Superman: Dawn of Justice. For many reviewers, like Robbie Collin of The Telegraph, there's just too much, and the movie just ends up all over the place.
A lot of reviewers echo this idea that the structure is just a mess. It's not that there's nothing good here, more that it's just hard to find.
Is there a G-Rated Cut?
There has been more than one comparison to Batman v Superman being adolescent here. One reviewer, Matt Pais from RedEye, apparently thought that was giving the story a bit too much credit.
To be fair, the characters bashing together is pretty cool.
Did I Leave the Stove On?
Sometimes when a movie doesn't engage you, your mind begins to wander. This is apparently what happened to Mike Ryan at Uproxx. While he wanted to enjoy the film, he simply couldn't do it.
When a superhero movie doesn't get you thinking about superheroes, there is certainly a problem.
Batman v Superman v boredom
The name of the movie is Batman v Superman. There's a certain expectation when you name your movie something like that. These guys are going to fight. When that's the case, you expect extra time will be taken to make that part good. Mara Reinstein at Us Weekly didn't think it happened.
It also takes quite some screen time to get there. Like, nearly 90 minutes of the film's initial run time. Does Snyder botch it when it finally happens? You're going to want to see it to judge for yourself.
Bring On Wonder Woman
While this movie is designed to launch the DC cinematic universe, the fact that it may not be great isn't a terrible thing for all reviewers. However, that's only because the next couple movies won't be focused on the title characters as Jen Yamato of The Daily Beast points out:
So bring on Suicide Squad and Wonder Woman...I guess.
Battle of the Behemoths
Hopefully, it's not a spoiler to say that the movie ends with a big fight. It does. While that may be what many people paid to see, Joshua Rothkopf of TimeOut didn't care for the battle, and thought it was part of the film's greater issues.
As somebody who has attended Wrestlemania, I object to this characterization. I get the point, though.
Was Superman In This?
Much of the criticism that Batman v Superman: Dawn of Justice seems to be getting is based around the feeling that there was some attempt at real substance in the film, but it never really gets there. Scott Mendelson of Forbes sums it up like this:
The good news is Wonder Woman doesn't whine. She kicks ass.
Content Producer/Theme Park Beat
CinemaBlend's resident theme park junkie and amateur Disney historian. Armchair Imagineer. Epcot Stan. Future Club 33 Member.