15 Great Modern Actors Who Have Never Been Nominated For An Academy Award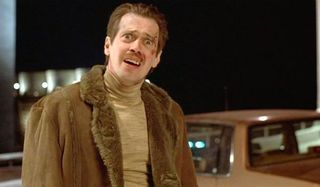 If one ever needs proof that the Academy Awards don't actually define who the most talented people in Hollywood are, one need only look at the long, long list of people that they have ignored over the last century. Legendary actors like Joseph Cotton, Peter Lorre, Kim Novak, Edward G. Robinson and many more not only never won Oscar trophies during their careers, but were never even nominated for a prize. But as shocking as that list is, there are some names of snubbed actors in the modern era that will confuse the hell out of you.
With the 87th annual Academy Awards upon us, we've assembled a list of 15 brilliant, currently working actors who amazingly have never been up for Hollywood's highest honor. Who are the names? Read on to find out!
Steve Buscemi
A big reason why the Best Supporting Actor Academy Award even exists is to celebrate the works of the great character actors working in the movie industry, and yet one of the greatest of all time, Steve Buscemi, has never gotten any attention from the ceremony. This is honestly a rather baffling mystery, as Buscemi's 30 year career is packed with brilliant titles and collaborations with geniuses like the Coen brothers and Quentin Tarantino, and yet the Oscars have never felt the need to give him consideration. Seriously, how the hell did he not get nominated for Fargo?
Jeff Daniels
In the past few years, Jeff Daniels has found himself finding great awards success thanks to his time on television – winning the 2013 Outstanding Lead Actor Emmy for his performance in Aaron Sorkin's The Newsroom - but every time the guy has flirted with an Academy Award it has ended in disappointing fashion. He arguably came closest in 2005 with his turn in Noah Baumbach's The Squid and the Whale, but was ultimately shut out of the final race. That being said, it's hard to imagine that Daniels will wind up ending his career with a permanent spot on this list – especially when you consider that he is currently working with the likes of Danny Boyle and Ridley Scott on his next two feature film projects.
Isabella Rossellini
Over the course of her 39 year career, Isabella Rossellini has earned acclaim, and hardware from many film organizations, but sadly her performances have never stirred Academy members to the degree that they felt the need to declare her work some of the best in a given year. This is an awful shame given her memorable turns in movies like David Lynch's Blue Velvet and Peter Weir's Fearless (which got nominations for Dennis Hopper and Rosie Perez, respectively). Rossellini is certainly one of the most notable Italian imports in modern cinema, and it would be too bad if her big screen career ended before getting her first nod.
Donald Sutherland
At the age of 79, Donald Sutherland is the oldest actor on this list, but that only really serves to amplify just how ridiculous it is that he has never found himself up for an Academy Award. The man's career is full of brilliant performances in some truly amazing movies – from Ordinary People to MASH to Invasion of the Body Snatchers to Don't Look Now, but evidently none of these turns really stuck out versus stiff competition in various years. If it doesn't happen in the next few years for one reason or another, there is definitely a case to be made for him at some point getting a Lifetime Achievement Award.
Jeffrey Wright
Jeffrey Wright's career started off a bit slow as he was getting his foot in the door in the film industry back in the 1990s, but since the turn of the millennium the guy has proven to be one of the industry's most talented character actors. In that time, he has found himself in multiple Academy Award nominated films, including Ali, Syriana, and The Ides of March, but has not yet been able to get himself on the Academy's radar. Of course, just because it hasn't happened yet doesn't mean it won't, and one could easily see it happening as he keeps getting more interesting roles in interesting projects.
Alfred Molina
Thanks to movies like An Education and Frida, Alfred Molina has spent some time within the last 15 years being a part of some awards races, but to this point his work has not yet resulted in a nomination from the Academy Awards. He's certainly been working with the right people, including directors like Paul Thomas Anderson, Ron Howard, and Kenneth Branagh, but sadly those impressive collaborations have not yet yielded any little golden men for the actor. Fortunately, the guys has rarely taken long breaks between projects, so his big ticket film could be coming at really any point.
Danny Glover
One can fairly easily predict that it will be Danny Glover's time playing Roger Murtaugh in the Lethal Weapon movies that winds up being his most lasting legacy in the film industry, but it's still rather surprising that his time starring in movies like Steven Spielberg's The Color Purple (which got 11 Oscar nominations) and Peter Weir's Witness (which got eight Oscar nominations and two wins) never resulted in a single nomination for himself. Admittedly, at this point in Glover's career it sort of seems the time has come and gone, but with the right director and the right script, anything can happen.
Pam Grier
Pam Grier came as close as she's ever been to an Academy Award nomination when she starred in Quentin Tarantino's brilliant 1997 crime drama Jackie Brown, but it's a shame that she's never actually gone all the way to the show. In addition to being an exceptional actress, she also happens to play an important role in cinematic history through her part in the Blaxploitation movement. Even if she doesn't end up with another performance in her career that finds her in the awards race, at the very least the Academy should find some way to honor her contributions to cinema.
John Goodman
It's perhaps an example of the Academy having a bit of a bias against actors who have spent a good portion of their careers on television, but there really is no excuse at this point for John Goodman not to have at least collected an Oscar nomination by this point in his life, if not an actual award. Like the case with Steve Buscemi, Goodman's work with the Coen brothers alone should have at least resulted in one nod (Barton Fink!), but the guy is equally good in everything he does, and it's shocking he has not get gotten the consideration he deserves.
After years as a child actor, Scarlett Johansson got her adult career off to an absolutely stellar start by making films like Lost in Translation and working with Woody Allen on multiple projects, but despite all of the clout she was able to build up, it has not yet resulted in an Oscar nod. Admittedly she has gotten a bit further away from the awards race in recent years due to the fact that she is turning into one of Hollywood's most popular action hero leads, but the truth is that she's still putting in award caliber work in smaller films like Her, and because she's only 30 it's not hard to see her eventually doing something that really gets the Academy's attention.
Allison Janney
The fact that she has spent a good portion of her career on television is most likely what's held Allison Janney back from the Academy Award crowd, but it still feels surprising that she has never at least picked up a nomination. With her warm screen presence as well as her high talent level, you'd think she'd at least find herself getting a Best Supporting Actress nod at some point, but to this point it has not happened yet. The good news is that she's a very prolific actress who takes on a lot of opportunities, so it's not hard to believe that we could see the Janney Drought end in the next few years.
Alan Rickman
Alan Rickman has a remarkable fanbase thanks to his legendary work in Die Hard and the Harry Potter series, and while we understand why those titles didn't get him consideration from the Academy Awards (they've never been too big on genre stuff), the truth is that it's still surprising he hasn't picked up a nomination at this point in his career. The guy most certainly has the talent, but it just hasn't translated to this point. Fortunately, all it takes is one spellbinding performance to take him out of qualification for this list, and one can sense that it's really in the cards for him. It's just a matter of when.
Meg Ryan
Over the course of his career, Tom Hanks has earned five Academy Award nominations, and has even taken home the Best Actor prize twice… but that really only serves to highlight the fact that his longtime romantic comedy partner, Meg Ryan, has never been up for acting's highest honor. Thanks to their greater acceptance of comedic films, Ryan has been celebrated by the Golden Globes multiple times – earning nominations for When Harry Met Sally, Sleepless in Seattle and You've Got Mail, but none of that attention ever translated to Oscar attention. It's not too late for Meg Ryan just yet, though if she wants the chance to ever get an Academy Award she should probably start doing more movies.
John Turturro
While Joel and Ethan Coen have picked up numerous Academy Awards for themselves over the years, it's kind of amazing that they haven't been able to spread that success to some of their favorite character actors. Yes, like Steve Buscemi and John Goodman, John Turturro is yet another Coen regular who has somehow never managed to find Oscar's awareness. It's a real shock just because the guy has done some truly fantastic work in films like Miller's Crossing, Barton Fink, Quiz Show and Rounders. Hopefully the time and opportunity have not come and gone.
Jennifer Jason Leigh
She may still be remembered by many as the curious Stacy Hamilton in Fast Times At Ridgemont High, but Jennifer Jason Leigh has honestly put together quite an impressive resume in the decades since – albeit one that has not yet been given any notice by the Academy of Motion Picture Arts and Sciences. A lot of her stuff has been more under the radar, but she has been consistently earning acclaim for years in movies like Margot At The Wedding and The Spectacular Now. This year she is playing the lead female role in Quentin Tarantino's The Hateful Eight, so this may actually be her opportunity to finally get her first nomination.
Your Daily Blend of Entertainment News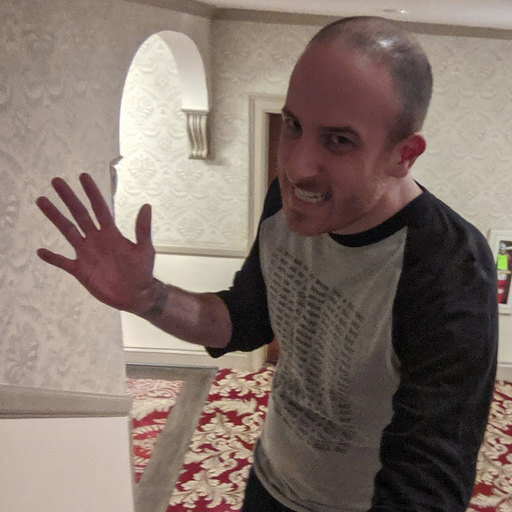 Assistant Managing Editor
NJ native who calls LA home and lives in a Dreamatorium. A decade-plus CinemaBlend veteran who is endlessly enthusiastic about the career he's dreamt of since seventh grade.