5 Supporting Characters The Aquaman Movie Needs To Add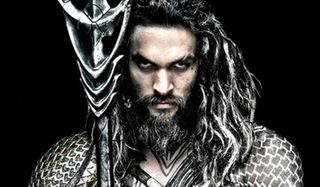 Although Aquaman is making his theatrical debut in 2016's Batman v Superman: Dawn of Justice, his solo movie isn't hitting theaters for another two years. However, the past several weeks have seen some reports concerning characters who will likely be appearing in Aquaman. First it was reported that his wife Mera, described as the "Khaleesi of the sea," will debut in Justice League Part One, and then last week it was said that Aquaman's half-brother Orm, a.k.a. Ocean Master, will serve as the main antagonist in the underwater adventure. While both have yet to be officially confirmed, they would be welcome additions to the 2018 blockbuster. But they're also just the start.
While Aquaman doesn't have the biggest supporting cast in the DC universe, there are a few important characters who would be great choices to add to his movie. As King of Atlantis, Arthur Curry (Aquaman's real name) has certainly made his fair share of enemies, but he also has many allies by his side to help keep the oceans safe. These are the folks important in his life who we think should be included in Aquaman for key roles.
Garth
The birth name might not ring any bells, but some comic book fans might know him by his superhero identities: Aqualad and Tempest. Hailing from the underwater city Shayeris, Garth was sentenced to death after being born because his purple eyes signified that he would be the one to inadvertently free a dangerous sorcerer named Slizzath. Fortunately, Garth was saved from this fate, and as a teen, he fought alongside Aquaman as his sidekick. When he grew older, Garth exchanged to Aqualad identity for Tempest (which also led to him gaining magical abilities), but he continued to assist Aquaman and Atlantis. Obviously we don't expect Garth to serve as the stereotypical teenage sidekick in the movie, but he would still need to be in a position where he could easily jump into the action. The best way to do this would have him either be one of Atlantis' top military personnel or as a young solider that Aquaman notices has potential and decides to tutor him. Should Aquaman 2 be made, then Garth can take the next step towards to becoming an official hero.
Thomas Curry
Even though Aquaman is already established as a superhero and the king of Atlantis in the DCEU, his origins aren't remotely as well known as Batman and Superman's. So although his movie probably won't be a standard origin story, it's possible we may see flashbacks of how he became who he is. If that happens, then we'll delve into his childhood being raised by lighthouse keeper Thomas Curry. In the New 52 continuity, Thomas, a human, found the Atlantean princess Atlanna trapped in a storm near shore and rescued her. The two fell in love and had Arthur, but after the princess was retrieved, Thomas was left to raise his son alone. Like every good parent does, Thomas instilled Arthur with a good moral code, but he died of a heart attack shortly after his son reached adulthood, so he never got to see him become a hero. Presumably, Thomas will also be dead in the present day DCEU, though whether Black Manta is accidentally responsible like he was in the New 52, or if it's suffered more naturally, remains to be seen.
Atlanna
As we mentioned in the last section, Atlanna is the Atlantean princess who fled her home and birthed Arthur with a human man. In the modern continuity, she was forcibly taken back to Atlantis, and after being married to military leader Orvax Marius, she gave birth to Orm. Like Thomas, Atlanna is guaranteed to show up if the movie delves into Aquaman's past, but if Orm is indeed the main antagonist, then that increases her importance to the plot further. A recent storyline in the New 52 also revealed that Atlanna was actually still alive in another dimension, so if the DCEU wanted to use her as more than just a dead parent, perhaps she could be incorporated into one of the sequels, which means hiring a big name actress to play her as opposed to someone less well known.
Vulko
Ruling a kingdom is difficult, and no matter how powerful and wise a monarch may be, they can't fulfill their duties effectively without help. That's where Vulko comes in, who has served as Atlantis' chief adviser for decades, and it was thanks to him that Arthur discovered his true heritage in the New 52. Unfortunately for Aquaman, Vulko has also proved to be a source of trouble in recent years. Although he claims to have Aquaman's best interests at heart, it was Vulko who instigated the war between Atlantis and the surface world in the Throne of Atlantis storyline, his reason being so that Aquaman would finally take the throne that was rightfully his. While he's not main antagonist material, Vulko could easily fill the same traitor-like role in the movie, either working against Aquaman's interests for the "greater good" or just scheming with Orm or another antagonist in a more sinister capacity.
Tula
A member of one of the Atlantean royal families, Tula also got her start as a teenage sidekick when introduced to the comics, assisting Garth and the Teen Titans on many occasions. In addition to the her natural Atlantean abilities, her expertise in hand-to-hand combat has made her one of Atlantis' greatest fighters. It's extremely unlikely she would become Aquagirl in the DCEU, but she can still provide assistance to the King of Atlantis. Like Garth, she should be incorporated as a military figure in Aquaman, and fortunately there's already a position available for her, as she leads a unit called The Drift in the New 52. As an interesting sidenote, Orm and Tula also share the same father in the new DC universe, so in addition to fighting Aquaman, Ocean Master may end up having another familial dispute.
Connoisseur of Marvel, DC, Star Wars, John Wick, MonsterVerse and Doctor Who lore. He's aware he looks like Harry Potter and Clark Kent.
Your Daily Blend of Entertainment News
Thank you for signing up to CinemaBlend. You will receive a verification email shortly.
There was a problem. Please refresh the page and try again.