Alex Rodriguez Will Pop Up, For Some Reason, In Friends With Benefits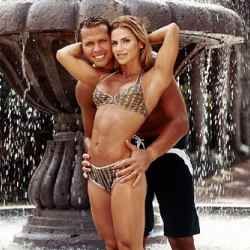 The untitled Ashton Kutcher-Natalie Portman romantic comedy at one point called Fuckbuddies or Friends With Benefits has wrapped filming in Los Angeles, which means it's time for its competition-- the one actually titled Friends With Benefits-- to get started. The Will Gluck-directed comedy will star Justin Timberlake and Mila Kunis as a pair of friends who slip into casual sex with each other, with a whole slew of people--Woody Harrelson, Patricia Clarkson, Richard Jenkins, Jenna Elfman, Emma Stone and Andy Samberg-- rounding out the cast.
Now add one more name to the list, and definitely not one you're expecting. According to Variety is reporting that Yankees player Alex Rodriguez will be making his bigscreen debut in the film, and apparently not in a cameo playing himself, which really makes no sense for a movie filming in New York, where A-Rod has practically achieved god status. The plan is to shoot his scenes on his off-days from playing with the Yankees, which should certainly infuriate even more of the fans who don't think he's doing enough to support the team. But if there was going to be a fan frenzy surrounding the shoot with Justin Timberlake and Mila Kunis out there, can you imagine what it'll be like when Rodriguez shows up? The NYPD had better ready the riot gear.
Your Daily Blend of Entertainment News
Staff Writer at CinemaBlend