Avatar Trailer Shatters Apple Download Records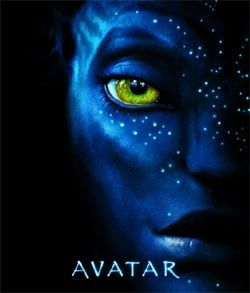 Reaction to James Cameron's Avatar has, so far, been all over the map. Some like what they've seen, some have hated it, and then there's always that one guy who refuses to take sides. Is it a remake of Pocahantas, a preachy pro-environmentalism message movie, or is it the groundbreaking film we've all been told to expect it to be? What's certain is that it's something people, whether they love it or hate it, are interested in seeing.
20th Century Fox has announced that the Avatar trailer, which debuted last Thursday on Apple is the most viewed Apple movie trailer of all time. In just one day, the teaser was downloaded more than 4 million times, smashing the previous record of 1.7 million single-day downloads. It's worth noting that those 4 million views were only from people who saw it exclusively on Apple.com. That doesn't take into account the literally hundreds of other trailer sources which picked up the trailer and ran it on their own servers. Interest in Avatar is huge.
What remains to be seen is, now that everyone's seen the trailer, are they still interested? Building up to the release of the trailer anticipation was at a fever pitch. On Monday when tickets for Fox's special, 15-minute showings of the film on Friday became available, their ticket distribution site crashed because they were unable to handle the interest. By Friday, after the trailer's Thursday debut, while Fox claims all Avatar Day screenings were sold out, many in attendance reported showings filled to only half-capacity. Avatar broke records on Thursday but where were those 4 million downloaders on Friday?
Here's the official record-breaking announcement from Fox:
Your Daily Blend of Entertainment News