Batman-Superman Will Be Biggest Film Production In Michigan's History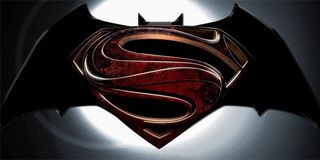 It has the potential to be the biggest superhero movie fanboy nation has ever seen. In reality, though, it will be the biggest production Michigan has ever hosted.
Zack Snyder's Batman-Superman team up movie has begun pre-production work in Michigan, according to the Detroit Free Press, and it already has established itself as the "biggest movie shoot ever to land in the state." Specifically, the Michigan Motion Picture Studios in Pontiac, Michigan will host Snyder's massive sequel, with all seven soundstages on the facility being occupied by the Man of Steel sequel. (This thing really needs an official title, because I'm getting a little tired of dancing around its moniker every time we report on the sequel's progress.)
"This project will employ more Michigan residents than any other film project has ever employed in the state of Michigan," Michigan Motion Picture Studios COO Anthony Wenson said in the Free-Press story.
That's saying a lot, considering the fact that the facility just finished hosting Michael Bay for portions of his Transformers: Age of Extinction shoot. Sam Raimi also filmed his Oz: The Great and Powerful at the Michigan facility in 2011.
Snyder isn't filming entirely in Michigan. As most of you know, he already shot football scenes at a California game showing Metropolis versus Gotham, extending the age-old rivalry.
But the production is expected to ramp up in the first quarter of 2014, which is why several major decisions have been made behind the scenes on Snyder's movie, allowing him to stay on the fast track for a 2015 release date. Recently, Fast & Furious co-star Gal Gadot was cast as Wonder Woman in the sequel. Shortly after that, Game of Thrones star Jason Momoa was rumored to be up for a role (with some speculating he could play a villain, possibly Doomsday). And of course, Ben Affleck has been cast as Bruce Wayne opposite Henry Cavill's Clark Kent.
Two big location stories crossed our radar today, with news of James Cameron taking over New Zealand for multiple Avatar sequels breaking as we learn a little more about the Batman-Superman Detroit shoot. These projects are a long way off, but hearing about pre-production getting underway somehow makes them feel a little bit closer. For all of your Batman-Superman needs, be sure to bookmark Eric's comprehensive guide. And if you are in the Michigan area, keep us updated on the movie's progress. It opens everywhere on July 17, 2015.
Movie junkie. Infatuated with comic-book films. ReelBlend cohost. Resident dad. Extroverted introvert. Wants to see the Snyder Cut. Managing Director at CinemaBlend.
Your Daily Blend of Entertainment News
Thank you for signing up to CinemaBlend. You will receive a verification email shortly.
There was a problem. Please refresh the page and try again.