Upcoming Superhero Movies: Marvel, DC And More
The superhero movie genre is not going anywhere!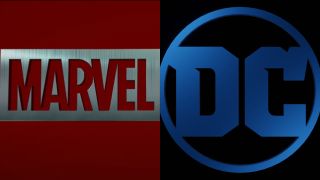 (Image credit: Marvel / DC)
If there is one lesson that the past decade has taught us about the state of cinema, it is that superhero movies are, in many ways, the dominant film-going attraction. The anticipation for upcoming Marvel movies as well as upcoming DC movies may be higher than ever, considering the insane amount of new films on the bill – and that is just the 2023 movie releases I am referring to.
There are plenty of other comic book movies like those to look forward to on our upcoming 2024 movies schedule and even further into the foreseeable future. The following is a sneak peak of literally everything in the category of superhero movies that you have to look forward to.
The Marvels (November 10, 2023)
One of many horror filmmakers turning their sights to comic book flicks is 2021's Candyman director, Nia DaCosta, who is helming The Marvels – the sequel to the Brie Larson-led Captain Marvel that hits theaters in November. Teyonah Parris will also reprise her WandaVision role, Monica Rambeau, along with Iman Vellani's Kamala Khan, following her debut on Disney+'s Ms. Marvel series.
Aquaman And The Lost Kingdom (December 20, 2023)
Horror icon James Wan is returning to the director's chair for the sequel to his worldwide, $1 billion DCEU hit, Aquaman. Now, Aquaman and the Lost Kingdom is easily the most anticipated upcoming film starring Jason Momoa, who will reprise the titular role of the Atlantean Justice League member, along with Patrick Wilson, Tamuera Morrison, and Yahya Abdul-Mateen II.
Madame Web (February 14, 2024)
A "spider woman" who has already had a film of her own in the works for a while is Madame Web, but it looks like the wait will not last too much longer. Dakota Johnson has been cast as the blind, clairvoyant wheelchair user who has been known to be a very helpful guide to Spider-Man for a film set to open on Valentine's Day 2024.
Deadpool 3 (May 3, 2024)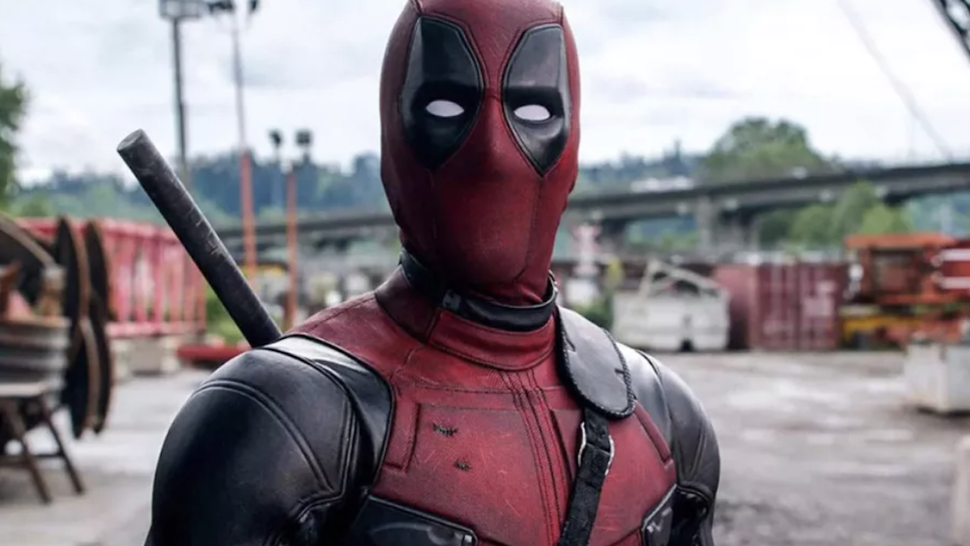 Plans for an X-Force spin-off movie were once announced by Ryan Reynolds, but, since the Disney/Fox merger, the Merc with a Mouth will apparently make his MCU debut with a direct third installment releasing in May 2024. Free Guy and The Adam Project helmer Shawn Levy has been hired to direct, and Rhett Reese and Paul Wernick are returning to write Deadpool 3, which will also mark Hugh Jackman's triumphant return to the role of Wolverine.
Captain America: Brave New World (July 26, 2024)
Those who have felt like they've been in the dark since Steve Rogers gave up his shield shall not fear, for there is a new Cap in town. Anthony Mackie's Sam Wilson officially took up the mantle in the Falcon and the Winter Soldier series finale, and it looks like Captain America: Brave New World (formerly titled New World Order) will see him finally bear the stars and stripes on the big screen in the summer of 2024.
Kraven The Hunter (August 30, 2024)
J.C. Chandor, director of Netflix's Triple Frontier, is helming an origin story about Kraven the Hunter that is coming out in August 2024. MCU alum and Kick-Ass star Aaron Taylor-Johnson will play the Russian-born predator, who is famous for going after the biggest game imaginable (namely Spider-Man) and is also the brother of the Chameleon, believe it or not.
Joker: Folie Á Deux (October 4, 2024)
Despite its controversially disturbing subject matter and lack of any ties to the DCEU, Joker became a $1 billion hit and earned star Joaquin Phoenix an Oscar. In the fall of 2024, the actor will reprise the role of Arthur Fleck alongside Lady Gaga as his Harley Quinn in co-writer and director Todd Phillips' sequel, Joker: Folie á Deux.
Thunderbolts (December 20, 2024)
In 1996, Marvel Comics introduced a team of reformed supervillains – a la DC's Suicide Squad – known as the Thunderbolts, which will be inducted into the MCU in November 2024. The likes of Sebastian Stan as Bucky Barnes and Florence Pugh as Yelena Belova are set to return in the Thunderbolts movie cast, which also includes Harrison Ford filling in as Thunderbolt Ross.
Blade (February 14, 2025)
Taking over a role originated onscreen by Wesley Snipes is two-time Oscar winner Mahershala Ali in Blade, which – after a string of delays and setbacks – is currently set for a February 2025 release. Bringing back the vampire hunter could mark a turning point where the MCU gets a little darker.
Fantastic Four (May 2, 2025)
A question fans have been begging to have answered is how and when Marvel's first superhero family will finally be inducted into the MCU. What we do know is that Marvel's Fantastic Four reboot will be released in May 2025, and that WandaVision director Matt Shakman will be at the helm, following Jon Watts' exit in 2022.
Superman: Legacy (July 11, 2025)
Snyderverse fans were sad to learn Henry Cavill would no longer be playing Superman, but it was exciting to later learn writer and director James Gunn would be introducing a new, younger interpretation of the Man of Steel in the upcoming Superman: Legacy. David Corenswet and Rachel Brosnahan have joined the film's cast as Clark Kent and Lois Lane, respectively, for the the first big screen installment of the DCU's first chapter, "Gods and Monsters," coming in July 2025.
The Batman: Part II (October 3, 2025)
While not part of the new DCU continuity, co-writer and director Matt Reeves' follow-up to his refreshing new vision of Gotham is still one of the most highly anticipated upcoming Batman movies at the moment. Robert Pattinson is expected to put the cape and cowl back on for The Batman: Part II, which hits theaters in October 2025.
Avengers: The Kang Dynasty (May 1, 2026)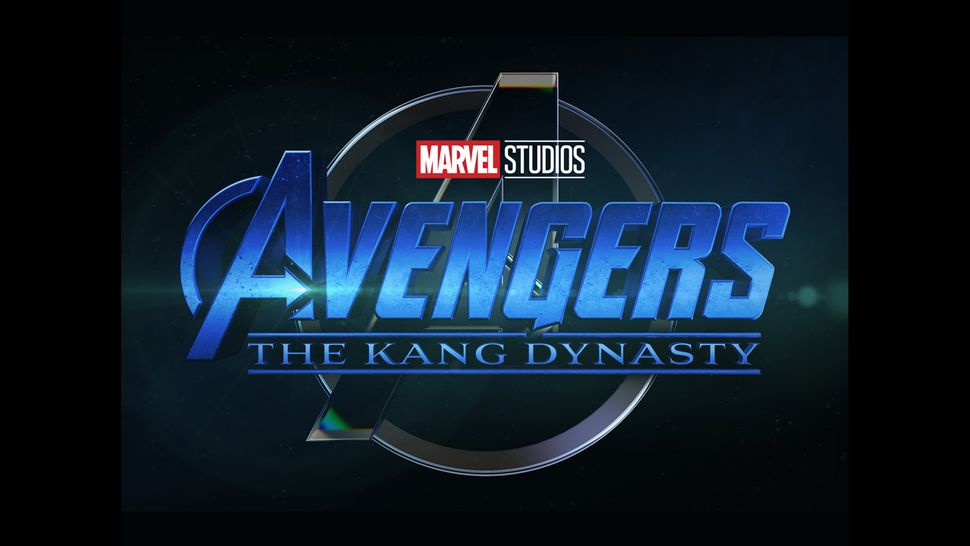 A whole new generation of Avengers will be front and center in May 2026. Avengers: The Kang Dynasty is being hellmed by Shang-Chi director Destin Daniel Cretton.
Avengers: Secret Wars (May 7, 2027)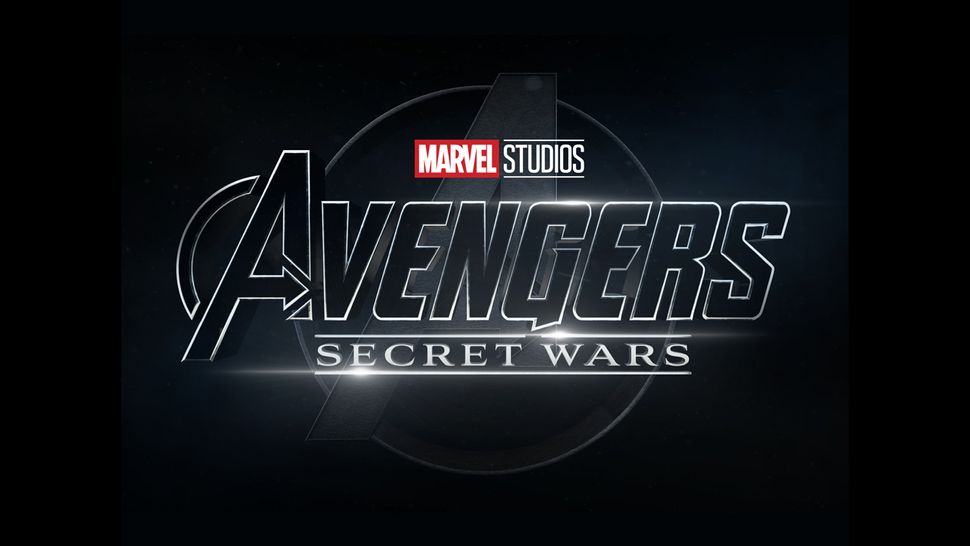 Much like how Avengers: Infinity War was the first half of a story that concluded with Avengers: Endgame, Avengers: The Kang Dynasty is the first half of a story that will be concluded with Avengers: Secret Wars. Also the final chapterof the MCU's Phase 6, the film is set to be released in May 2027 – almost exactly one year after its predecessor.
The Toxic Avenger (TBA)
One of the most iconic (and quite nasty) superhero comedies, The Toxic Avenger, has a reboot that premiered at Fantastic Fest in September 2023, according to Entertainment Weekly. The original creators of the 1984 Troma release, Lloyd Kaufman and Michael Herz, produced the update, starring Peter Dinklage and Elijah Wood, with Oppenheimer cast member Macon Blair writing and directing.
Spider-Man: Beyond The Spider-Verse (TBA)
The second half of Miles Morales and co.'s latest interdimensional adventure was originally set to come out roughly a year after Spider-Man: Across the Spider-Verse. However, as of late July 2023, Spider-Man: Beyond the Spider-Verse has been removed from Sony's release schedule for now.
The Authority (TBA)
At the moment, we do not know how the forthcoming DCU aims to introduce the Justice League into its continuity, but we do know a more underrated DC superhero team is about to make its cinematic debut. James Gunn calls The Authority – featuring characters from DC's Wildstorm imprint like Midnighter and Deathblow – a passion project of his.
The Brave And The Bold (TBA)
In addition to Robert Pattinson and Matt Reeves' "Elseworlds" movies, the DCU will also have its own version of Batman. The Brave and the Bold will be the first big screen endeavor since Joel Schumacher's live-action Batman movies to pair the Dark Knight with Robin, in the form of his estranged son, Damian Wayne.
Supergirl: Woman Of Tomorrow (TBA)
For the first time since 1984, Clark Kent's cousin will lead her own cinematic adventure with the DCU's Supergirl: Woman of Tomorrow – inspired by Tom King's comic book run of the same name. Currently, there is nothing to suggest that Sasha Calle, who plays the young Kryptonian in 2023's The Flash, will lead this new film.
Swamp Thing (TBA)
The half-man, half-plant humanoid hero is finally getting another shot on the big screen, following the premature cancellation of his otherwise well-received DC Universe TV show. Indiana Jones and the Dial of Destiny director James Mangold is reportedly in talks to helm Swamp Thing.
Constantine 2 (TBA)
The first and only time that magic-wielding occult detective John Constantine has been portrayed in a live-action movie was by Keanu Reeves in a 2005 thriller that has since gained a cult following. The long-awaited follow-up, Constantine 2, is now in the works with the John Wick actor set to reprise the role after hoping for the chance for some time.
J.J. Abrams-Ta-Nehisi Coates Superman Movie (TBA)
James Gunn's Superman might not be the only new iteration of the hero coming to theaters, as J.J. Abrams is also producing a new blockbuster with comic book writer Ta-Nehisi Coates penning the script. If the film is, indeed, still happening (as some recent reports have claimed), it will be one of two upcoming titles featuring a Black interpretation of the Man of Steel, along with producer Michael B. Jordan's Val-Zod series for HBO Max.
X-Men (TBA)
When Disney purchased Fox and all of its licensed properties, fans knew that the X-Men would finally be coming to the MCU and Kevin Feige once said that the goal was a Phase Five introduction in 2019. It looks like that is no longer the plan, but recent titles – such as Doctor Strange in the Multiverse of Madness and Ms. Marvel – have dropped hints of the reboot's imminent release.
Shang-Chi 2 (TBA)
Simu Liu filled the shoes of the MCU's first Asian superhero in the action-packed 2021 hit, Shang-Chi and the Legend of the Ten Rings. He will reprise the role in a follow-up, along with Destin Daniel Cretton also returning as the writer and director.
Spider-Man 4 (TBA)
Everybody has their own favorite live-action, cinematic iteration of Peter Parker – all three of which got to share the screen together in 2021's Spider-Man: No Way Home. The ending of the cross-dimensional epic also introduced the beginning of a new era for the webslinger that will continue with the fourth MCU-canon solo adventure starring Tom Holland.
Armor Wars (TBA)
Finally getting his own big screen adventure in the MCU is Don Cheadle as James "Rhodey" Rhodes – otherwise known as War Machine. Originally conceived as an upcoming Disney+ Marvel TV show, Armor Wars takes inspiration from a comic that sees the Iron Man technology fall into the wrong hands.
Untitled Sony/Marvel Project (TBA)
In Sony's mouthful of a Spider-Man universe, fellow arachnoid superhero Spider-Woman may soon be getting her own movie. Olivia Wilde has been tapped to direct the currently untitled female-centric project, but there is no word on which specific iteration of the character (Jessica Drew? Gwen Stacy?) it will focus on at the moment.
Bloodshot 2 (TBA)
Right about the time that going to movie theaters started becoming a rarity in 2020, Bloodshot became the first movie based on a Valiant comic. In November of that year, a direct follow-up with Vin Diesel reprising the title role was announced, giving hope to a new shared universe inspired by the lesser-known publisher.
Harbinger (TBA)
Another Valiant movie adaptation reportedly in the works is Harbinger, which first went into development under Sony (which made Bloodshot) before switching to Paramount in 2019. According to ScreenRant, Paul Downs Colaizzo of Brittany Runs a Marathon fame will direct this adaptation of an "X-Men-esque" property about psionic superhumans.
Faith (TBA
One of the protagonists of Harbinger has her own movie in development as well, according to Variety's exclusive report from February 2023. The title character of Faith -- which will be penned by Jurassic Park: Dominion writer, Emily Carmichael -- also goes by the name Zephyr, in reference to her ability to fly and allow other people to soar with her.
Shadowman (TBA)
Another movie based on the Valiant comic called Shadowman was greenlit back in 2017 with House Party director Reginald Hudlin and writers J. Michael Straczynski and Adam Simon attached. Not many further developments have been made regarding this movie about a New Orleans man given dark, supernatural abilities.
Green Hornet And Kato (TBA)
Hollywood first adapted The Green Hornet – originally a radio play – for the big screen as a Seth Rogen-led comedy in 2011, and Universal Pictures and Amasia Entertainment have reportedly teamed-up for a David Koepp-penned reboot called Green Hornet and Kato. According to Deadline, The Invisible Man director Leigh Whannel is reportedly in negotiations to helm this new adventure that a report by Giant Freaking Robot claims might star Chris Pine as The Green Hornet.
One Punch Man (TBA)
The only way to make One Punch Man – a satirical manga-turned-anime about a superhero bored by his ability to defeat any enemy in one strike – into a feature-length film is to make it a comedy. Hopefully, that is the intention of the screenwriting duo behind Venom, who have been tapped by Sony to adapt it, and Fast and Furious movies helmer Justin Lin, who has been brought on to direct, according to EW.
My Hero Academia (TBA)
My Hero Academia is a popular anime inspired by a popular manga that follows a powerless boy who enrolls in a special school to learn how to be a superhero. In 2018, Legendary Entertainment purchased the rights to develop a live-action adaptation that, according to THR, will be released on Netflix.
Hellboy: The Crooked Man (TBA)
Following in the footsteps of Ron Perlman and David Harbour, Jack Kesy is about to take over the role of Hellboy in yet another reboot of the franchise based on Mike Mignola's Dark Horse comic book series. Inspired by the writer's favorite story featuring the heroic demon, Hellboy: The Crooked Man is a prequel taking place in 1950s Apalachia.
El Muerto (TBA)
The first Latino character to lead a live-action Marvel movie is among the last you might expect to be chosen for such an honor, having only a handful of appearances in the comics to his name so far. However, according to Deadline, El Muerto was recently pulled from Sony's release schedule after musician and Bullet Train cast member Bad Bunny dropped out of the title role of the luchador and Spider-Man adversary.
Whether you put your stock in the Marvel Universe (or Marvel Multiverse), the DC Universe (or DC Multiverse), or even neither, there is sure to be something hitting the big screen at some point that will satisfy your craving for a fun superhero adventure.
Your Daily Blend of Entertainment News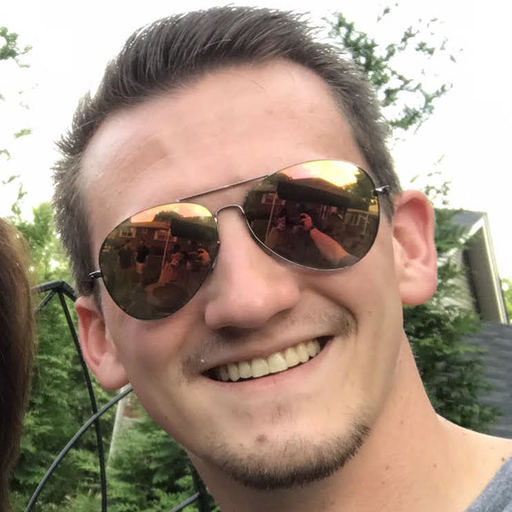 Jason has been writing since he was able to pick up a washable marker, with which he wrote his debut illustrated children's story, later transitioning to a short-lived comic book series and (very) amateur filmmaking before finally settling on pursuing a career in writing about movies in lieu of making them. Look for his name in almost any article about Batman.