Beauty And The Beast 3D Blu-Ray Coming This October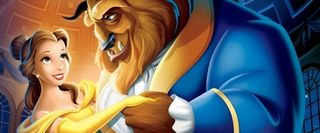 Like it or not, Disney seems convinced that what its fans desperately want is to see all their animated classics refurbished with an extra, unneeded dimension. We've already told you about Disney's plans to release a 3D version of The Lion King in theaters later this year, but now the House of Mouse has announced plans to bring another beloved Disney classic into the third dimension. Beauty and the Beast: Diamond Edition 3D will waltz onto shelves this October 4th.
This announcement begs the question: what does this mean for the long-rumored theatrical 3D release of Beauty and the Beast? Given that there's no mention of a theatrical run in the press release, that would seem to suggest that those plans have been canceled, and that Disney shifted their focus over to this home-video release. We've contacted Disney to try and get a definitive answer, so we'll update if we find out more.
As for the release itself, Beauty and the Beast will be available in damn near every configuration under the sun, including a combo pack that will span five discs for a list price of $49.99. At this rate, Disney's either going to have to stop packing some of the older formats into their combo packs, or else we can look forward to announcements about the Snow White: 80th Anniversary Combo Crate a few years down the line.
In addition to the five-freakin'-disc combo pack (1 Blu-ray 3D disc, 1 regular Blu-ray, 1 Blu-ray of bonus features, 1 DVD, and 1 digital copy), you'll also be able to snag it as a 3D download for the same fifty-buck price point.
Of course, it wouldn't be Disney without a few less interesting sequels tagging along, so you can also look forward to special edition releases of Beauty and the Beast: Belle's Magical World and Beauty and the Beast: The Enchanted Christmas following on November 22nd. Scroll on down for artwork and specs.
Beauty and the Beast: Diamond Edition 3D
Original Theatrical Release
Special Extended Edition
Original Storyboard Version
Alternate Opening and Ending
Belle in the Library -- Belle meets four new characters in the Library
Beyond Beauty: The Untold Stories Behind Making Beauty and the Beast -- An interactive experience that allows fans to expand areas of the documentary to uncover even more about each topic making have up to 3 hours of additional content.
Broadway Beginnings -- Up-close and personal celebrity interviews with Nick Jonas, Donny Osmond, Jamie Lynn Sigler, Deborah Gibson and others who have starred in the Broadway production.
Composing a Classic -- A musical conversation with Alan Menken, Don Hahn & Richard Kraft where they reminisce, sing songs and share personal stories of the times during production of Beauty and the Beast.
Jordin Sparks 'Beauty and the Beast" Music Video
Disney Sing-Along Mode
Deleted Song: "Human Again"
Alternate Version of "Be Our Guest"
Alternate Score of "The Transformation"
Introduction to Deleted Songs by Don Hahn: "Human Again"
Introductions to Deleted Song by Alan Menken: "Human Again"
Beauty and the Beast Music Video Performed by Celine Dion and Peabo Bryson
Bonjour, Who Is This? A Disney TelePlay Game powered by BD-Live. Using any phone, guess the identity of the other players before they guess yours. Available in the U.S. and English speaking Canada only. Requires BD-Live enabled Blu-ray player and internet connection.
Enchanted Musical Challenge: A DisneyQuest Game
Chip's Musical Challenge
Mrs. Pott's Personality Profile Game
Beauty and the Beast: The Enchanted Christmas Special Edition
Blu-ray
Disney's sing me a story with Belle "Stick to It"
Behind-the-scenes featurette
"As Long as There's Christmas" music video
Disney Sing-a-long mode
Disney's song selection
Enchanted environment
DVD
Disney's sing me a story with Belle "Stick to It"
Disney Sing-a-long mode
Beauty and the Beast: Belle's Magical World Special Edition
Disney's Sing Me a Story with Belle "What's Inside Counts"
Belle's Delightful Dinner Game
Disney Song Selection
Enchanted Environment
Image 1 of 5
Your Daily Blend of Entertainment News
Thank you for signing up to CinemaBlend. You will receive a verification email shortly.
There was a problem. Please refresh the page and try again.