The Beaver Trailer Recut Using Angry Mel Gibson Phone Calls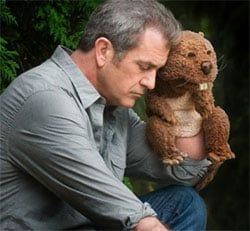 They were kind of asking for this. Put Mel Gibson in a two minute trailer where he plays ventriloquist, and it was only a matter of time before someone replaced his puppet voice with angry, out of control, Mel Gibson phone calls. Normally I don't support all the Mel Gibson piling on, but really, this was inevitable. We might as well get it out of the way now, so we can moves on with our lives. Besides, as pretentious and preachy as The Beaver trailer is, this is kind of an improvement.
Check out the recut version of the trailer for Mel Gibson's The Beaver below. Warning: Contains lots of crazy, inappropriate language… that you've probably already heard on every radio station in the world as they've made fun of Mel.
All Mel Gibson bashing aside, for what it's worth, this really is better than the actual trailer. If you haven't seen it yet, compare and contrast by watching the real trailer for The Beaver right here:
Your Daily Blend of Entertainment News
Thank you for signing up to CinemaBlend. You will receive a verification email shortly.
There was a problem. Please refresh the page and try again.