Benedict Cumberbatch Joins Cast Of Tinker, Tailor, Soldier, Spy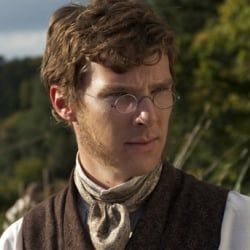 Benedict Cumberbatch has been cast in the screen adaptation of Cold War novel Tinker, Tailor, Soldier, Spy, according to Dark Horizons. The adaptation will be helmed by Swedish director Tomas Alfredson, who gained international renown for directing vampire flick Let the Right One In. Spy has a plot tangled to the brim in Cold War political intrigue and conspiracy, about British intelligence officers charged with identifying a Russian agent in their midst. Cumberbatch will work alongside Gary Oldman's British operative in the film in an effort to weed out the Russian mole.
This movie already boasts an all-star cast of international chameleons, including Colin Firth, Ralph Fiennes, Gary Oldman, and Michael Fassbender. I'm expecting Spy to be a classic political thriller/period piece without the plot-suffocating action set pieces that are par for the course in America. The script must be the work of some genius European to attract these kind of class acts. Twisty, complex political movies may not work or be successful in the hands of Americans (State of Play, The International), but leave it to a Swede to pull off some brilliant psychological warfare.
Your Daily Blend of Entertainment News