Best Exotic Marigold Hotel 2 Adds Richard Gere, David Strathairn And Tamsin Greig As Production Begins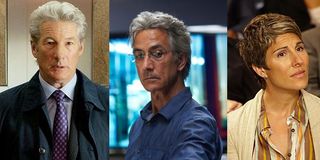 With a cast that included Judi Dench, Bill Nighy, Tom Wilkinson, and Downton Abbey's Maggie Smith and Penelope Wilton, 2011's The Best Exotic Marigold Hotel was stacked to brim with English charm, not to mention some of the nation's most stellar senior stars. This plus a bittersweet but inspiring story drove the $10 million movie to be a major hit, earning more than $136 mil worldwide and spurring talk of a sequel.
With The Best Exotic Marigold Hotel 2 now in production, Fox Searchlight Pictures is proud to announce that Dench, Smith, Nighy, and Wilton will return to for the sequel, as will Dev Patel, Celia Imrie, and Ronald Pickup. But to give part two some added oomph, the ensemble is expanding to include Richard Gere, Davis Strathairn and Episodes' Tamsin Greig. Director John Madden and screenwriter Ol Parker, who adapted the first film from Deborah Moggach's novel These Foolish Things, are also back on board. The two conceived the plotline for this sequel together.
Here's the official synopsis:
Considering the first film was largely about people in their golden year's finding a new lease on life, a sequel actually makes sense for The Best Exotic Marigold Hotel. Or as Madden puts it, "This film presented us with an irresistible opportunity: to continue a story we realized we had only just begun. Not to tell the same story again, but to pursue where the lives of these very different characters lead, with an audience which already holds them in great affection."
In case you need reminding, here's the trailer from The Best Exotic Marigold Hotel:
The Best Exotic Marigold Hotel 2 is now shooting on location in India.
Your Daily Blend of Entertainment News
Staff writer at CinemaBlend.
Your Daily Blend of Entertainment News
Thank you for signing up to CinemaBlend. You will receive a verification email shortly.
There was a problem. Please refresh the page and try again.