Brian De Palma In Line To Direct Paranormal Activity 2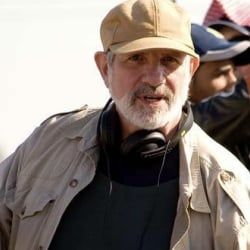 We haven't heard much about plans for Paranormal Activity 2 ever since Saw VI director Kevin Greutert very publicly had to quit the project because Lionsgate forced him into another Saw movie. Paramount is apparently looking in the same wheelhouse for directors, though, as The Los Angeles Times writes that the studio is eyeing other young-ish horror directors for the project-- oh, and Brian De Palma.
Yes, the director of Scarface and the first Mission: Impossible is on the shortlist, along with Wolf Creek director Greg McLean and Transsiberian's Brad Anderson. There's no word on which of the three is likeliest to get the job, though the publicity that would come from Paranormal Activity 2: A Brian De Palma Film is probably pretty irresistible. Plus the director hasn't exactly been embracing the mainstream lately-- his last film Redacted was an extremely violent take on the Iraq War that resulted in a public fight between him and the film's distributor, Magnolia Pictures. I guess that's something De Palma and Gruetert have in common.
Even more bizarre is that at one point the studio was eyeing Akiva Goldsman, the Oscar-winning A Beautiful Mind screenwriter, to direct the film. Clearly they're aiming for a higher budget here than they had for the original, but otherwise it's totally unclear based on their director choices where they want this movie to go. De Palma would inevitably take over and make his own kind of movie-- whether that's a good or bad thing-- while McLean and Anderson, being less experienced, would more likely be shepherded by the studio. The more bizarre this all gets, though, the more likely it is that Paranormal Activity 2 will somehow be worth watching.
Staff Writer at CinemaBlend
Your Daily Blend of Entertainment News
Thank you for signing up to CinemaBlend. You will receive a verification email shortly.
There was a problem. Please refresh the page and try again.