Cameron Crowe Commits To We Bought A Zoo For Late 2011 Release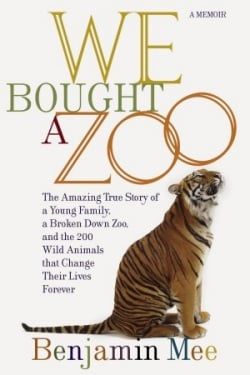 While talking about a Marvin Gaye biopic that Cameron Crowe might be considering making, we mentioned in passing that Crowe was also planning to direct We Bought A Zoo, an adaptation of Benjamin Mee's memoir about a time when his family did exactly what the title suggests. Given that Crowe has been taking it easy since 2005's flop Elizabethtown, it was probably fair to wait for official confirmation before getitng excited. Now you've got it-- THR reports that Fox has greenlit the film for a December 23, 2011 release.
Crowe also did a rewrite on the script originally by Aline Brosh McKenna, which means we'll likely be getting a film more "Crowe-esque" than you might expect from a project he didn't develop himself. The studio will be seeking out a big-name star to play the central character, a father who decides to buy a foreclosed zoo in rural England even as his wife is dying of brain cancer. The studio is apparently hoping for something cuddly along the lines of Marley & Me, but for God's sake, Cameron Crowe, please give us something better than that. The star they pick may tell us a lot about the direction this one is headed.
Staff Writer at CinemaBlend
Your Daily Blend of Entertainment News
Thank you for signing up to CinemaBlend. You will receive a verification email shortly.
There was a problem. Please refresh the page and try again.