Carey Mulligan Back On For My Fair Lady Remake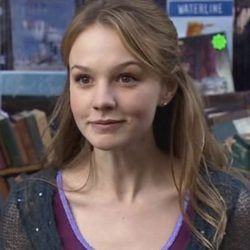 Though Keira Knightley's name has been most frequently attached to a long-in-development remake of My Fair Lady, written by Emma Thompson, Carey Mulligan's name has also popped up once in a while. The An Education star had denied the rumors a few months back, but at the British premiere of Nanny McPhee and the Big Bang-- yes, that movie exists, and comes out here this summer-- Thompson got the rumors started again.
"I think Carey is set to play it, yes," Thompson said when asked by The BBC about who would play Eliza Doolittle. And though Thompson says she wants her pal Hugh Grant to play Henry Higgins, nothing is definite: "I love Hugh so I'd love him to do it, he might want to, he might not want to, so we don't know yet. But hopefully we'll make it later this year."
There's also no mention of a director for the film, and though Thompson is an accomplished writer and actor, she has no directing experience to speak of and doesn't seem interested in making that leap on this one. It's been such a long process of speculation about this film that I'm dying to see it actually get going-- with Grant, without him, whatever. Really, isn't Carey Mulligan all you need anyway?
Staff Writer at CinemaBlend
Your Daily Blend of Entertainment News
Thank you for signing up to CinemaBlend. You will receive a verification email shortly.
There was a problem. Please refresh the page and try again.