Carl Rinsch Loses Another Job, The Logan's Run Remake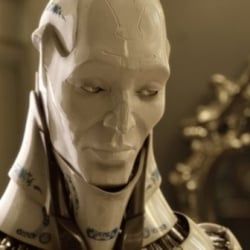 We first heard of Carl Rinsch when his short film The Gift debuted online to rave reviews, quickly being touted as the next District 9. From there Rinsch was offered the helm of the upcoming Alien prequel, as well as for an updated adaptation of the sci-fi classic Logan's Run.
Well, it didn't take long for Ridley Scott to push Rinsch off of Alien for the chance to direct it himself, and now, THR is reporting that he's no longer involved with Logan's Run. He isn't the first director bumped from the spot; others include Bryan Singer, Robert Schwentke, and Tron: Legacy helmer Joe Kosinski. This makes two sci-fi classics that he's become part of then had to walk away, and even though in this case he's got another project in his back pocket, you can't help but feel bad for the little guy.
Fortunately for fans of The Gift (embedded below), the commercial director is still hard at work on Ronin, which puts Keanu Reeves and 47 18th century samurai on the same screen, a situation I'm sure we're all anxious to see.
Rinsch's departure from Run is unfortunate, but we'll undoubtedly see more of him as time wears on. Keep an eye out here for more details on Ronin as well as other projects he'll be landing in the near future.
Your Daily Blend of Entertainment News
Thank you for signing up to CinemaBlend. You will receive a verification email shortly.
There was a problem. Please refresh the page and try again.