Cate Blanchett In Indiana Jones 4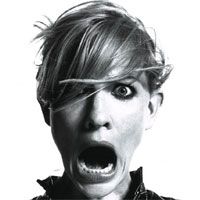 With all the obsession lately over who might end up playing Indiana Jones's kid in his upcoming fourth movie, we've all managed to forget there might be other people in it. People like Cate Blanchett.
The Hollywood Reporter says Blanchett is locked up to star opposite Harrison Ford in Indiana Jones 4. No one knows much about David Koepp's script, so no one knows what sort of character Cate will play. Everyone does however, seem to agree that this is a major starring role, and not just some glorified cameo. That probably makes her his defacto love interest… unless of course she's playing a Nazi. There will be Nazis right? We need Nazis. Killing Nazis is good.
Indiana Jones and the Nursing Home of Doom is supposed to start shooting some time this June. Cate is currently filming David Fincher's next movie, The Curious Case of Benjamin Button.
Your Daily Blend of Entertainment News
Thank you for signing up to CinemaBlend. You will receive a verification email shortly.
There was a problem. Please refresh the page and try again.