Coen Brothers Speak Yiddish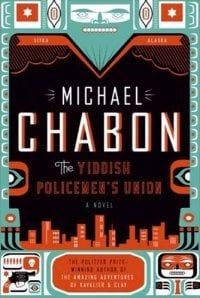 The Coen brothers are finally reaping the financial and critical rewards for charting their own path when it comes to making movies. No Country for Old Men, while no blockbuster, has the highest worldwide grosses of any of their movies. They are also likely to pick up several Oscars to go with their writing win for Fargo. Imagine if they had put a decent ending on that movie. Things have worked out so well for their adaptation of a novel by a Pulitzer Prize winner; they've decided to do it again.
Variety reports that the brothers are going to adapt the Michael Chabon novel, "The Yiddish Policemen's Union." Chabon won the Pulitzer for "The Amazing Adventures of Kavalier & Clay," which is also being turned into a movie, but not by the Coens. They will start work on the film when they finish Burn After Reading, with George Clooney and Brad Pitt.
The novel is about an alternate reality where Jews have been settled in Alaska after WWII and lived for sixty years. The government is planning to turn the land in Alaska back over to Alaskan natives. Meanwhile, a chess prodigy is murdered and an alcoholic rouge cop (what else) tries to solve the murder. I think Chabon is overrated as a writer, but the plot is interesting and may result in a fascinating movie. Or it could be Intolerable Cruelty 2.
Your Daily Blend of Entertainment News
Thank you for signing up to CinemaBlend. You will receive a verification email shortly.
There was a problem. Please refresh the page and try again.