David Fincher Sets Up Production Company, Options Crime Novel Panic Attack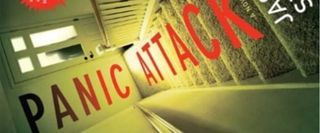 David Fincher has never had more acclaim and clout as a director, and he's taking advantage of that new power. He's set up a new production company Panic Pictures with Media Rights Capital, and according to Vulture he's picked the first project that he may or may not direct himself. Panic Pictures has optioned the rights to the aptly named novel Panic Attack, about a New Yorker who shoots and kills an intruder and gets a lot of unwanted attention in the process, including from a cohort of the dead man who's in search of revenge.
Given that he's currently in the process of adapting another crime novel, The Girl with the Dragon Tattoo, into a film-- you might have heard about that one recently--it's no surprise Fincher's not sure if he'll direct this himself. Meanwhile, though, he's set Tower Heist screenwriter Ted Griffin to adapt the book from Jason Starr, a crime novelist who's got four other books in development elsewhere in Hollywood, though none of them have yet made it to the screen.
Fincher has always seemed to plan his next projects in a media-absent vacuum-- we don't fervently speculate over the 10 projects he's optioned or how many things he's attached to. I've always kind of liked it that way-- you like having at least a few directors who can surprise you-- but with the establishment of Panic Pictures, those days may be over. At least for now Fincher seems to have his eye on projects that he, either as a producer or director, can probably do right by.
Your Daily Blend of Entertainment News
Staff Writer at CinemaBlend