Dev Patel Is An Airbender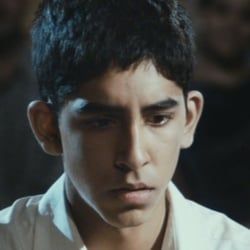 Dev Patel is finally cashing in on the success of Slumdog Millionaire, landing a role in M. Night Shyamalan's next project, The Last Airbender. I can already hear some of you suggesting that a role in a Shyamalan movie is like a booby trap, but hush-- this will be Shyamalan's first movie based on someone else's material, and I'm holding out hope that it can finally break the trend of Shyamalan movies that don't make any sense.
Variety says that Patel got the role after the intended actor, Jesse McCartney, had to focus on his music career instead. Patel will be playing second banana to an even more unknown actor, 12-year-old Noah Ringer. Ringer got the role through an Internet audition that displayed his martial arts skills, skills Patel will presumably be learning quickly in time for the movie's mid-March shoot.
I still can't wrap my mind around this crazy sounding movie, or figure out whether anyone not familiar with the source material will care. But like I said, I'm having faith in Shyamalan this time. Not that he's earned it, really-- it's just more fun to be hopeful.
Staff Writer at CinemaBlend
Your Daily Blend of Entertainment News
Thank you for signing up to CinemaBlend. You will receive a verification email shortly.
There was a problem. Please refresh the page and try again.