Disney Planning Another Live Action Cinderella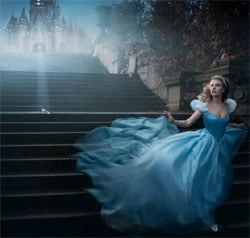 Cinderella is being re-imagined as a live action movie… again. In 1998 Drew Barrymore did it with the not completely terrible movie Ever After. In 2004 even Anne Hathaway sort of did it with Ella Enchanted. Now Deadline says Disney is at it again with a script written by The Devil Wears Prada scribe Aline Bosh McKenna. At least we know she can write about pretty dresses.
As for what form this particular Cinderella redo will take, details remain under wraps. They are keeping the title as Cinderella which would seem to imply that they'll stick rather closely to the classic fairytale formula. Ironically, that's one of the things that really hasn't been done very often in the live-action Cinderella genre. Most live-action attempts at the classic story put some sort of special twist on it. A straight up, live-action Cinderella movie with big budget special effects and all the Disney trappings could be interesting.
That leaves the question of who should play Cinderella. In 2007 photographer Annie Leibovitz created the image included with this article for Disney which cast Scarlett Johansson as Cindy, and that seemed surprisingly perfect. But will there be any singing? Because I've heard some of Scarlett's album and it was not exactly convincing.
Your Daily Blend of Entertainment News