DreamWorks Animation Is Having Major Problems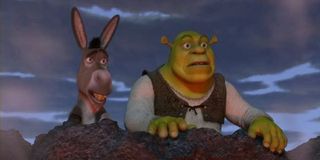 DreamWorks Animation has some pretty huge issues to deal with, as the studio has been hemorrhaging money over the last few years thanks to numerous notable flops. These problems have led the company to announce a huge reconstruction of their feature film productions, which includes reducing their output from three films a year to just two.
According to Coming Soon, Bonnie Arnold and Mireille Soria have both been appointed as the new Co-Presidents of Feature Animation at Dreamworks, and they have been forced to completely alter the studios near future thanks to underwhelming titles released in the recent past. But what has led to DreamWorks Animations reaching such a crisis? Well, we're not one to point fingers, but a great deal of the blame has been hoist upon Rise of the Guardians, Turbo, and Mr Peabody & Sherman. Why? Because they lost a combined total of $153 million for the studio.
Rise Of The Guardians, which was originally touted as the first in a franchise, actually more than doubled its budget of $145 million. However it still failed to turn a profit because of its high production and marketing costs. This was actually the first occasion since Sinbad: Legend of the Seven Seas that a DreamWorks film had lost money. It wouldn't be the last, though. That very next year, Turbo fell short of DreamWorks' expectations as it failed to excel in key international markets. And the situation then blossomed into a full-blown crisis when Mr. Peabody & Sherman only grossed $272 million from its $145 million budget last year. This meant that DreamWorks Animation had to write-off $57 million because of the film. And even though The Croods and How To Train Your Dragon 2 were both hits in 2013 and 2014, respectively, they didn't make enough money to cover the other films losses.
Because of these missteps, 500 DreamWorks Animation's employees have been let go to make up for their deficit. However, Jeffrey Katzenberg, DreamWorks Animation's Chief Executive Officer, was adamant that the studio's future is still secure.
But this re-calculation isn't the end for DreamWorks Animation's retooling. In fact, they are hoping that they are going to take one step back to go two forward. Over the next three years, DreamWorks Animation will be focusing on six films. These will be 2016's Kung Fu Panda 3 and Trolls, 2017's Boss Baby and The Croods 2, and 2018's Larrikins and How To Train Your Dragon 3. There is no word on if previously announced projects like Mumbai Musical, Madagascar 4 or Puss in Boots 2: Nine Lives & 40 Thieves will now be released. Those titles were originally touted for 2017 and 2018, but now it looks like they may have been cancelled all together. DreamWorks Animation will be hoping that their new schedule gets off to the best possible start when their next feature, Home, hits cinemas in just over two month's time on March 27th.
Your Daily Blend of Entertainment News
Thank you for signing up to CinemaBlend. You will receive a verification email shortly.
There was a problem. Please refresh the page and try again.