DreamWorks Animation Moves Over To 20th Century Fox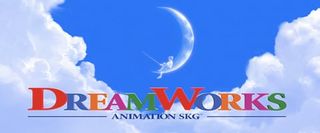 Though DreamWorks Animation released the very successful Madagascar 3 this summer, through their distribution partnership at Paramount Pictures, the company has been preparing for over a year now to make one giant change. Now the animation outfit has finally confirmed that they'll be departing Paramount for 20th Century Fox, setting up a new distribution partnership through which the independent animation studio can get their films out to moviegoers but still operate largely on their own.
According to Deadline Sony was in the running to pick up DWA until very recently, and for a while some thought that they would self-distribute, especially after bringing in a former Disney executive last year. But while Fox has had strong family-friendly releases like the Alvin and the Chipmunks franchise and the Diary of a Wimpy Kid movies, their only big animated successes have been with the Ice Age films, now in their fourth installment and likely winding down.
Fox will retain Blue Sky Studios, which is currently set to release a sequel to Rio as well as Epic, which is due next spring and recently unveiled a trailer. Under the 5-year deal with DreamWorks Animation, Fox will also be responsible for the release of The Croods and Turbo, as well as any number of potential films announced in development including Kung Fu Panda 3 and a movie all about the penguins of Madagascar. Fans of DreamWorks Animation's movies, especially the younger ones, probably won't notice much of a difference, but now that the animation studio has moved on to a more comfortable home, we might be able to look forward to some interesting developments going forward.
Your Daily Blend of Entertainment News
Staff Writer at CinemaBlend