Drew Barrymore, Piper Perabo Out For Beverly Hills Chihuahua 2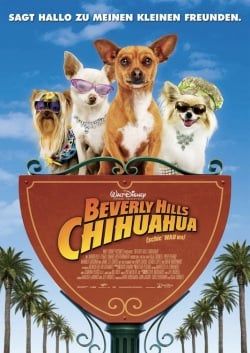 Yes, Beverly Hills Chihuahua did make money-- nearly $94 million, if you can believe it. But come on. If you were one of the voice stars of that movie, wouldn't you rather as few people know about your participation as possible?
That might be just one reason that Drew Barrymore and Piper Perabo will apparently not be lending their voices to the sequel, according to Moviehole. They're not the only actors who won't be back, but the only ones who Moviehole's source cited by name.
The sequel finds Barrymore's dog character Chloe getting hitched to Papi, voiced by George Lopez; naturally, they proceed to have a litter of kids. If I were to predict other people who won't be returning, I'd hope Jamie Lee Curtis might have something else going on, and maybe Edward James Olmos. Andy Garcia has been known to have better projects as well. Really, it would be better for everyone just to run as far away as possible, but if we can only save a few, I guess that's OK.
Your Daily Blend of Entertainment News
Staff Writer at CinemaBlend