Follow Our Live Twitter Feed From Comic Con 2010!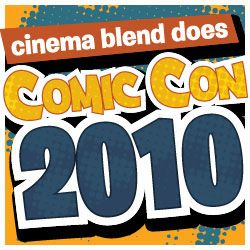 Cinema Blend's Comic Con team is on the ground and wandering around San Diego. We'll have constant coverage from the 2010 Comic Con all week for you here on Cinema Blend.
But if you're looking for instantaneous gratification, we've got that covered too. Below you can check out our live Comic Con Twitter feed and all the funny, crazy and possibly boring insights Katey Rich, Kelly West, and Eric Eisenberg have to offer on Comic Con 2010. You'll see it all here first. Keep checking back for the latest from San Diego Comic Con 2010!