Fox Makes The Holidays Brutal With The Fight Before Christmas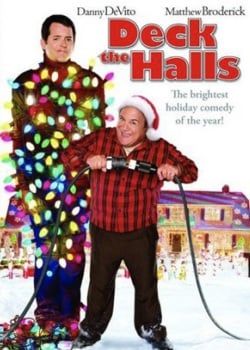 A few years back Danny DeVito and Matthew Broderick embarrassed themselves, and anyone else who dared buy a ticket for their movie, with Deck the Halls, a "comedy" about families fighting to decorate their houses for Christmas. It didn't really work out well for anyone-- critics loathed it, and it made barely any money considering the holiday release. But apparently there's an endless appetite among American moviegoers for movies about people squabbling during the holidays, so as punishment, we're getting The Fight Before Christmas from Fox.
It's probably no coincidence that it's coming from Fox, the same studio that brought us Deck the Halls-- apparently they're seeing a goldmine the rest of us can't. According to Variety the studio has picked up the pitch from Adam Sztykiel, with Night at the Museum mastermind Shawn Levy attached to produce. They're not revealing the details of the script beyond saying it's a "family-centered comedy," but I don't think it's too hard to sort through the puns and see what's going on here.
Sztykiel is also responsible, in part, for the upcoming Todd Phillips comedy Due Date, which looks promising enough that his Christmas pitch may not be awful. And sure, National Lampoon's Christmas Vacation is one of the best holiday movies of all time, and the Griswold family spends the entire time squabbling. But still-- why can't we get a Christmas movie that isn't just about people going completely insane at the sight of twinkling lights and tinsel? And if you give me Fred Claus as a counter-example, you are so not invited to my tree-decorating party this year.
Your Daily Blend of Entertainment News
Staff Writer at CinemaBlend