George Lucas Remembers Empire Helmer Irvin Kershner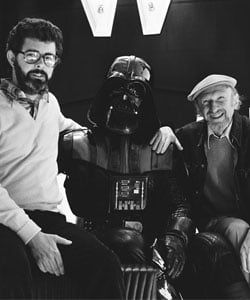 Today we've had to process two great losses in the world of film as Leslie Nielsen and Irvin Kershner both passed away in the past couple of days. Kershner, who helmed what many revere as the greatest of the Star Wars saga, was a close friend of series creator George Lucas, who lost not only a colleague, but a true friend.
Lucas released a statement at StarWars.com echoing the sentiment Lucas and others are feeling as they mourn a lost visionary:
Your Daily Blend of Entertainment News
Thank you for signing up to CinemaBlend. You will receive a verification email shortly.
There was a problem. Please refresh the page and try again.