Goran Visnjic Is One Of Mike Mills' Beginners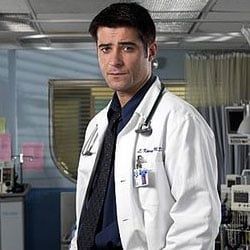 As reported by Variety, ER's Goran Visnjic will join Ewan McGregor, Mélanie Laurent and Christopher Plummer in Mike Mills' Beginners, described as an "indie drama" for Olympus Pictures and Parts and Labor. Seriously? Indie drama? That's it?
That's never it with the power of Google at your fingertips. Apparently, someone over at Movieline has the script and posted a brief synopsis. "McGregor plays a young man rocked by two announcements from his elderly father (Plummer) … one, that he has terminal cancer, and two, that he's coming out of the closet." Good enough for me!
Now that that's out of the way, back to Visnjic. Who can argue with seeing the tall, dark and handsome Dr. Kovac on the big screen? Perhaps he's even playing Plummer's character's oncologist. Playing a doctor on TV served him well, why not play one in a movie?
Your Daily Blend of Entertainment News
Staff Writer for CinemaBlend.