Guess The Beloved Movie By Watching The Foreign Language Knock-Off Trailer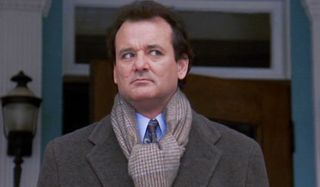 Every time an American studio announces a remake of a foreign movie, there's a predictable amount of groans and lamentation about Hollywood's lack of original inspirations. But it's worth remembering the craze for remakes works both ways, with other nation's happily revamping American movies to play better to home audiences.
Sometimes these overseas remakes are little more than a new cast, a new tongue and a cultural tweak here or there. But sometimes the new versions of these tales are downright unrecognizable. How savvy are you at spotting the source material? Test yourself with our 10-point Quiz.
ROUND 1:
Title: A Woman, a Gun and a Noodle Shop
Director: Yimou Zhang
Country: China
Year of Release: 2009
Plot: A noodle shop owner's plan to murder his adulterous wife and her lover goes awry.
The Coen Bros' Blood Simple.
Yimou Zhang credits Joel and Ethan Coen's films among his favorites. A Woman, a Gun and a Noodle Shop is considered a loose interpretation of Blood Simple as it adds a considerable amount of screwball comedy to the neo-noir's plot.
ROUND 2:
Title:The Nest
Director: Florent-Emilio Siri
Country: France Year of Release: 2002
Plot: When security detail for a soon-to-testify mafia boss ends up in a warehouse surrounded by killers and filled with thugs, tensions run high.
John Carpenter's Assault on Precinct 13
A quasi-remake of the 1976 action-thriller, The Nest's cinematography ended up inspiring the shooting style of the 2005 American remake of Assault on Precinct 13, which starred Ethan Hawke and Lawrence Fishburne.
ROUND 3:
Title:The Beat That My Heart Skipped
Director: Jacques Audiard
Country: France
Year of Release: 2005
Plot: A young man is torn between the criminal life he has as a shady real estate agent, and his passion to become a concert pianist.
James Toback's Fingers
In Audiard's take on this story, more attention is paid to the relationship between the hero and his piano teacher. The remake's title comes from the lyrics of a French song called "Santa Claus's Daughter" by Jacques Dutronc.
ROUND 4:
Title:Mean Machine
Director: Barry Skolnick
Country: England
Year of Release: 2001
Plot: After being thrown behind bars, a soccer star unites his new prisoner peers to win a match against the guards.
Robert Aldrich's The Longest Yard
Swap Burt Reynolds for Vinnie Jones and American football for soccer, and there you go!
ROUND 5:
Title:Ghajini
Director: A.R. Murugadoss
Country: India
Year of Release: 2008
Plot: A man suffering from short-term memory loss is on a quest to avenge his lost lover.
Christopher Nolan's Memento
This is the second Memento remake from India. While the 2008 release was in the Hindi and Urdu languages, 2005's version--also called Ghajini and directed by A.R. Murugadoss--was in the Tamil and Telugu languages.
ROUND 6:
Title:Chachi 420
Director: Kamal Hassan
Country: India
Year of Release: 1997
Plot: To be closer to his kids, a divorced man dons drag to go undercover as their nanny.
While the premise of this Indian remake is quite similar to the Robin Williams vehicle, Chachi 420 was far racier including a groping grocer and a bathtub scene where the in drag daddy watches his ex towel off.
ROUND 7:
Title:Sanghrash
Director: Tanuja Chandra
Country: India
Year of Release: 1999
Plot: A female government agent is on the track of a dress-wearing killer. To find him, she consults a brilliant prisoner.
In a twist you wouldn't have predicted from its inspiration, the Indian remake of this Oscar-winning thriller has the Clarice character falling in love with Hannibal Lecter. But fret not! In this version, Hannibal's no cannibal and he's been unjustly imprisoned.
ROUND 8:
Title:I Know a Woman's Heart
Director: Daming Chen
Country: China
Year of Release: 1999
Plot: After a shock to the system, a chauvinistic executive finds he can read the minds of women.
The Chinese version took gags like leg waxing and cross-dressing from the original. But it also added a subplot about the hero's opera-singing father. Ironically, a movie about understanding women cut down the plotlines involving them, reducing the subplots of Marisa Tomei and Judy Greer's characters from a few scenes to a few lines.
ROUND 9:
Title:Ta Ra Rum Pum
Director: Siddharth Anand
Country: India
Year of Release: 2007
Plot: A race car driver with a beautiful wife and two absurdly named children must rebuild his life and career after a brutal car crash.
Maybe you think Will Ferrell gave you the weird and wildest NASCAR movie ever. But the Indian version took some serious liberties, including a song and dance number with cartoon bears.
ROUND 10:
Title:Stork Day
Director: Giulio Manfredonia
Country: Italy
Year of Release: 2004
Plot: A cantankerous television personality sent on location to do a story about Stork Day finds himself trapped in a time loop.
Also known as It's Already Yesterday, this remake had to do some serious cultural considerations as Italy does not celebrate Groundhog Day.
This poll is no longer available.
Staff writer at CinemaBlend.
Your Daily Blend of Entertainment News
Thank you for signing up to CinemaBlend. You will receive a verification email shortly.
There was a problem. Please refresh the page and try again.