Home Alone Meets Rambo On The Way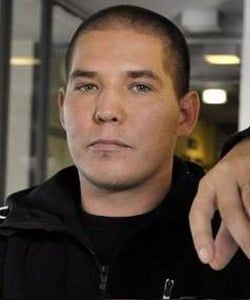 It seems that if you're not already aware of Jalmari Helander, you very soon will be. His debut feature film, Rare Exports: A Christmas Tale, debuted to stellar reviews and is about a captured Santa Claus whose vengeful elves begin murdering the people involved with his abduction. Sounds amazing, right? Well, that film is now on its way to theaters and helmer Helander is already moving on to his sophomore effort which he describes to Total Film as "Rambo meets Home Alone."
Not willing to give away too many details about his upcoming romp, Helander spilled that it will be a big-budget, fully English film (he and his last film are Finnish (read: awesome). How John Rambo and Kevin McCallister will fit into this one, we still don't know. As he's writing, Helander has actors in mind to play his lead roles, but won't yet spill the beans when asked who he wants in his film:
This "Home Alone with machine guns" is still in the very early stages so don't expect to hear to much from this anytime soon, but at the very least a director you should look out for has put himself on the map so keep a close eye here for more news about Jalmari Helander.
EXCLUSIVE FIRST LOOK! (because why not, right?)
Your Daily Blend of Entertainment News
Thank you for signing up to CinemaBlend. You will receive a verification email shortly.
There was a problem. Please refresh the page and try again.