How 7 Famous Movies Dealt With An Actor Dying Mid-Production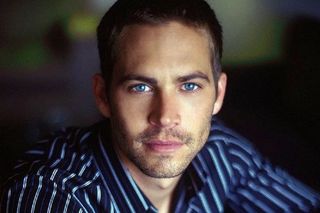 Hollywood is a business. It doesn't always feel that way because we know many of the specific players and the industry's sole purpose is ultimately to try and please the general public. Deep down, however, making movies is still a multi-billion dollar enterprise. Budgets often require nine digits. Thousands of people are typically employed in making just one of them come to fruition, and the general outlines have to be worked out months and months in advance in order to pull everything off. Studios are run like Fortune 500 movie companies, probably because many of them are, and at no point is that clearer than after a movie star dies.
Over the weekend, Paul Walker tragically passed away in a car accident following a charity event. His loss was greeted with shock, and almost immediately, tributes to the fallen actor began popping up, as well as a stream of what-ifs related to his loss. Considering how many smiles he brought to people's faces, he deserves all of that and more, but a few days later, the emotions in Hollywood are starting to give way to some cold hard practicalities, mainly centered around one question.
What does this mean for Fast & Furious 7? Production will reportedly go on hiatus, at least briefly. Rumors are swirling that Walker may have shot most of his scenes but with a few still outstanding, it's unclear how production will proceed. Rewrite the screenplay to incorporate what happened? Use computers to insert his face into a few scenes? Make what's already been shot work? Some big decisions need to be made because there's more than one hundred million dollars at stake.
In the past, movies have attempted a wide variety of different things to make up for an actor's loss. None of them were ever able to completely make up for the star's passing, but some were still able to produce a final product that played like a final tribute to the fallen actor. Here's a look back at some of those prior situations and what route producers ultimately picked…
John Candy In Wagon's East
What Happened: Legendary comedian John Candy spent the early portion of 1994 in Mexico filming the ill-fated Wagon's East with Richard Lewis. The basic story followed a group of settlers in the Wild West who decided to head back East. They hire Candy's character to take them there and attempts at comedy ensue. While on set, Candy died on March 4 of a heart attack while in his trailer.
What Happened After: There is great debate as to how much of Candy's actual work on the film was finished. He was definitely most of the way done, but it's unclear whether he had a few scenes left to film or just some random crowd shots. Either way, a stand-in was hired to help finish the movie. Both critics and the general public hated the final result, and pretty much everyone has chosen to forget the comedian's final effort exists. Instead, his fans choose to remember either Canadian Bacon or Cool Runnings as the perfect representation of Candy's final years.
Heath Ledger In The Imaginarium Of Doctor Parnassus
What Happened: Fresh off shooting The Dark Knight, a role that would later win him an Academy Award, Ledger decided to go a little less mainstream and boarded a Terry Gilliam film called The Imaginarium Of Doctor Parnassus. Between a third and halfway through filming, Ledger tragically died from an overdose of prescription medication. His passing at just twenty-eight-years-old was relentlessly covered for weeks and inspired an outpouring of emotion from all over the world.
What Happened After: Production was initially shut down, and all involved assumed the movie would simply be cancelled. After letting the tragedy sink in, however, Gilliam reached out to Ledger's friends Jude Law, Johnny Depp and Colin Farrell and asked if they would help him complete the movie. The script was rewritten so Ledger's character would alter his appearance and take on various disguises, and the end result wound up grossing more than $60 million. The three new actors were also all kind enough to donate the money they were paid to Ledger's daughter.
Natalie Wood In Brainstorm
What Happened: Former child star Natalie Wood's career slowed down a little bit following the birth of her children in the early to mid 1970s, but she was still a huge name when signed on to play one of the two leads in Douglas Trumbull's Brainstorm. She was able to complete most of her scenes without issue, but during a break in production in November of '81, she had a few drinks with husband Robert Wagner and co-star Christopher Walken and tragically wound up falling off the side of a boat and drowning. The exact circumstances around her death are very unclear, and it's still a very contentious subject among those who were there and the coroner's office.
What Happened After: MGM decided to close down the film, seemingly in an effort to collect insurance money. In response, Lloyd's Of London offered to sell the completed footage to other studios. After it generated considerable interest, MGM changed its mind and decided to complete the movie using a stand-in for any shots Wood was needed for. A few years later, the finished product premiered to marginal reviews and disappointing box office numbers.
Brandon Lee In The Crow
What Happened: Son of the immortal Bruce Lee, Brandon was really starting to pick up some steam in Hollywood in the early 1990s. He picked up a few leads in movies like Showdown In Little Tokyo and Rapid Fire before securing the protagonist in The Crow. More than a few people thought the film could propel him to stardom, but he died while filming the movie after a prop gun misfired and mortally wounded him.
What Happened After: Lee's death set off some discussions about whether or not filming should continue because of the violent nature of the content. In fact, Paramount was so uncomfortable it opted out of distribution agreements and let Miramax come on board and provide the rest of the funding the project needed. Some scenes were re-written, and the final product grossed almost $150 million at the worldwide box office.
Roy Scheider In Iron Cross
What Happened: Roy Scheider had a pretty incredible career as an actor. He was in The French Connection, All That Jazz, Jaws and a whole lot more. Well into his seventies and battling cancer, Scheider decided to take the lead role in Iron Cross, a film about a Holocaust survivor who decides to take vengeance on the SS Officer who killed his family members. Partially through filming, the cancer took a turn for the worse and Scheider was forced to check into a hospital where he died shorty thereafter.
What Happened After: Director Joshua Newton decided to finish the film using CGI to recreate Scheider during some incomplete scenes his character needed to be present for. The computer work came off without a hitch, but the larger film failed to gain any traction. In fact, it'll likely be best remembered for a lawsuit the director filed against Variety after he was reportedly told by the magazine's ad department he should invest money in an Oscar campaign, just days before running a very negative review about the movie.
Marilyn Monroe In Something's Gotta Give
What Happened: Production on Something's Gotta Give was a disaster almost from the beginning. The comedy was to star Monroe and Dean Martin, but the former picked up an infection just prior to shooting. Initially, it was assumed production would just be halted, but instead, the director decided to move forward and just hold off on his leading actress' scenes. She recovered enough to shoot some scenes here or there, but after the budget swelled and a lot of time was wasted, Monroe was fired. Thanks to Martin's protests, she was eventually rehired with a raise, but she died before production was able to continue.
What Happened After: With roughly thirty-seven minutes of completed footage, the decision was made to straight up bail and cut their losses. Eventually, the completed material was put together for a documentary, and Jayne Mansfield, not Marilyn Monroe, earned the honor of being the first woman ever to appear naked in a release put together by one of the major studios.
Aaliyah In The Matrix Sequels
What Happened: The pop star was beginning to make a name for herself outside of the music industry. She stared in the film Romeo Must Die, shot Queen Of The Damned and was ready to play a role in the two Matrix sequels when she unexpectedly got into a plane crash and died. At that point, some of her scenes had already been shot for Reloaded, but since she wasn't one of the leads, production couldn't really be shut down for an extended period of time.
What Happened After: The decision was made to simply reshoot all of Aaliyah's scenes with another actress. No doubt those moments were extremely sad for all involved, but with so much left to be finished, there really wasn't a good alternate route. Besides, it wasn't as if the singer's legacy was riding on The Matrix. She sold more than twenty million albums world wide and already had a dedicated fanbase, plus enough music material to release posthumous albums.
Your Daily Blend of Entertainment News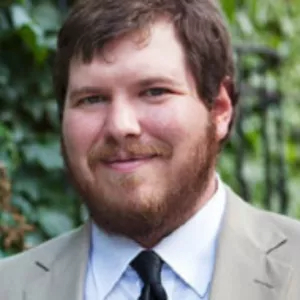 Enthusiastic about Clue, case-of-the-week mysteries, a great wrestling promo and cookies at Disney World. Less enthusiastic about the pricing structure of cable, loud noises and Tuesdays.