Ivan Reitman Denies Ghostbusters Spinoff As Writer Offers New Details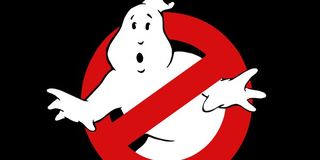 While the Ghostbusters franchise relaunches next year with an impressive lineup of funny female talent, reports of a subsequent guy-centric counterpart film came and went… until they came back again. Now they might be going again. Writer Drew Pearce, who is attached to the franchise spinoff, straightens the record on the project's alleged man-filled mandate. At the same time, Ivan Reitman denies its existence.
Reitman, who directed the original two Ghostbusters films and has been tied to the reboots, issued a declarative statement today backing Paul Feig's planned Ghostbusters and taking the air out of the male-centric adventure. The statement reads:
Some of that "noise" is coming from writer Drew Pearce. Making some critical clarifications on Twitter, Pearce gets down to brass tacks, using two tweets to debunk some rumors about the mysterious Ghostbusters spinoff; most notably, one long-held misconception that portrayed the project as the "all-male" counterpart to the next year's all-female version directed by Paul Feig. As Pearce unambiguously states:
By revealing the more inclusive nature of his yet-to-be-scripted idea, it might alleviate the perception that the rumored "all-male" project said to star Channing Tatum and Chris Pratt was a pessimistic attempt to dangle the carrot that was a "real" Ghostbusters movie with men on the horizon to mitigate the social media outrage over the female-led version. With the idea introduced of a possible mixed-gender team, it raises questions about the actual purpose of this particular spinoff effort if the marketing is not be gender/demographically-aimed. Thus, the wisdom behind a star-studded spinoff to an unproven reboot effort might make less sense.
Interestingly enough, Pearce's follow-up tweet on the Ghostbusters issue, clarifies on another critical fact: he did NOT write the script. At least, not yet, anyway. For the moment, his only involvement with the franchise entailed writing a "bible" for the rebooted film universe. In other words, Sony has apparently invested enough faith in Pearce, the Iron Man 3 and Mission: Impossible - Rogue Nation scribe, to make him the Joss Whedon-type figure of what's looking to be an expansive Ghostbusters cinematic universe. It's certainly quite the honor, even though the idea, which has been previously discussed, might leave fans scratching their heads wondering if the mythos is deep enough to warrant such treatment.
Except Ivan Reitman has dumped some cold water on the forward momentum. For now.
In the meantime, the female-led Ghostbusters starring Kristen Wiig, Melissa McCarthy, Leslie Jones and Kate McKinnon has a set date with something strange in the neighborhood on July 22, 2016.
Your Daily Blend of Entertainment News