James Cameron Commits To Avatar 2 And 3 As His Next Films, Will Start Writing Next Year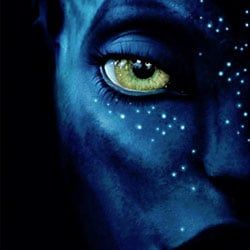 James Cameron has been talking up his planned Avatar sequels from the moment the first film became an enormous hit, but the director always had his eye on half a dozen other projects at the same time, and we all learned long ago that nobody can rush James Cameron or tell him what to do. Now either 20th Century Fox has strong-armed him into a deal or Cameron has finally decided his heart's desire; according to Fox's official Twitter account, he will make Avatar 2 and 3 as his next films.
Not only that, but the whole process won't be nearly as protracted this time around. In a follow-up tweet Fox announced that Cameron, "who always viewed AVATAR as creation of new world and mythology" will start writing the film next year and aim to start production near the end of 2011. There's also this, from a more extensive press release over at Deadline:
There's not much we know for sure about Avatar 2 beyond what Cameron has hinted at in various public appearances and a handful of Internet rumors, but here's a general rundown of what we're expecting:
Avatar 2 will probably take place several years after the events of the first film, and may "lay the groundwork for other moons in the system."



Cameron also wants to focus on "the ocean on Pandora."



Sigourney Weaver's character Grace Augustine may make a comeback: "Nobody dies in a science fiction movie."



Chime in with more of what you're hoping for or what you've heard in the comments, and rejoice! All the rumors about when Cameron will make Avatar 2 can be replaced by chatter about what's in it.
Your Daily Blend of Entertainment News
Staff Writer at CinemaBlend