James Woods Wants Kristen Stewart For An American Girl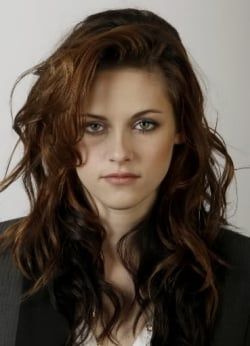 You know James Woods as the guy who pops up as baddies in movies as varied as Videodrome and, uh, The Rudy Giuliani Story, so try not to be concerned when I tell you that he has big plans for Kristen Stewart. Coming Soon caught up with him on the set for the upcoming Straw Dogs remake, and he talked about his plans for his feature directorial debut, a drama called An American Girl.
And yes, he's planning for Stewart to star. There's no confirmation from Stewart's camp about that, of course, but Woods seems certain it's happening. And it's quite a role for her-- drugs, sex, the Marines and tragedy, all in two hours. Check out the plot, as Woods tells it:
Yes, he did just compare his movie to Best Years of Our Lives and Coming Home, and yes, he did just promise that the actress would win an Oscar for it. It's lots of big promises from a guy whose movie has not yet gone into production, but hey, it probably takes that kind of confidence to get anything made these days. We'd all love to see Stewart try acting for once, after blankly staring her way through the Twilight movies. Could this just-so-crazy-it-might-work project be the ticket?
Your Daily Blend of Entertainment News
Staff Writer at CinemaBlend